If you are looking to add an additional insured to a NEW policy Click Here. What is an additional insured? Here is an article you should read.
Scroll to bottom for SkyWatch.AI Web Portal instructions.
Steps for Modifying Additional Insured
1. Enter the SkyWatch.AI app.
When a monthly policy is active, your home screen will look like this: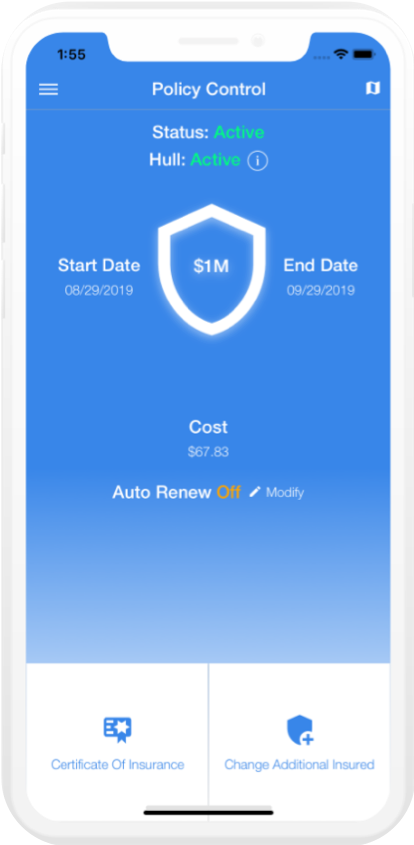 2. Press Change Additional Insured at the bottom of the home screen. 
The following screen will open: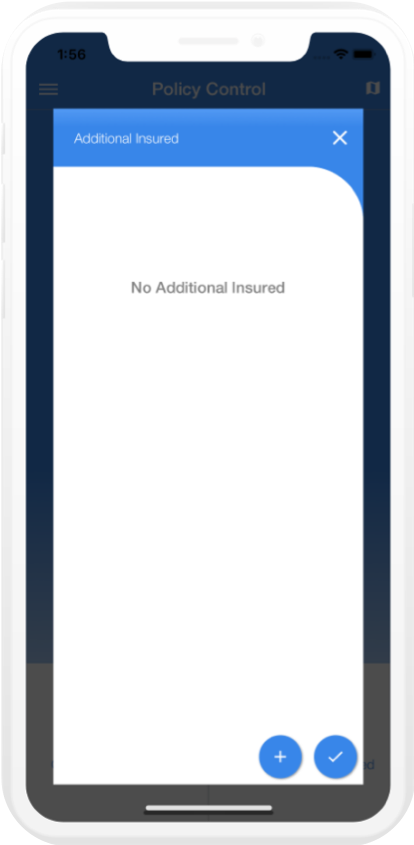 3. Press the + button to enter your additional insured details.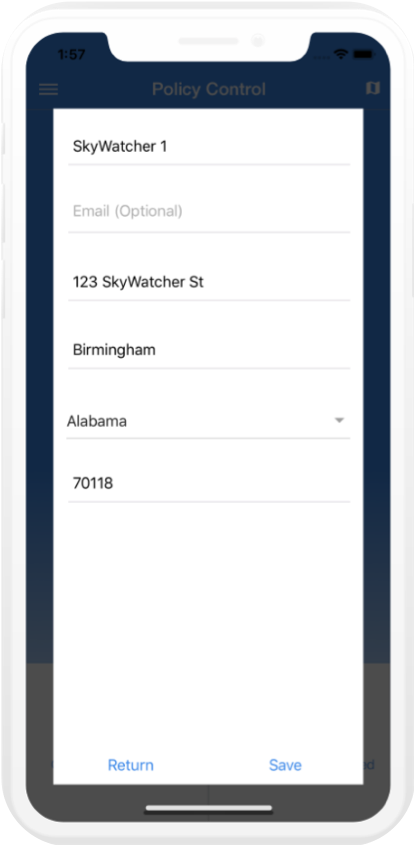 4. Press Save to continue.
Click the ✓ to add the additional insured to your policy. Click the + to add another insured.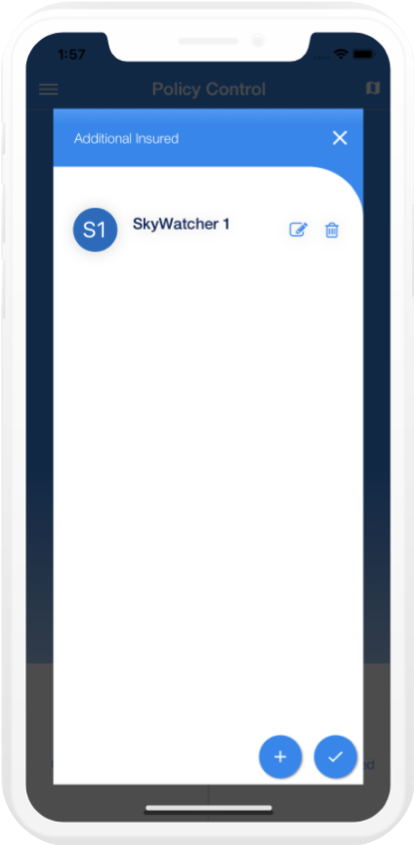 Once you have clicked the ✓ , you will be able to see the additional insured on your COI immediately.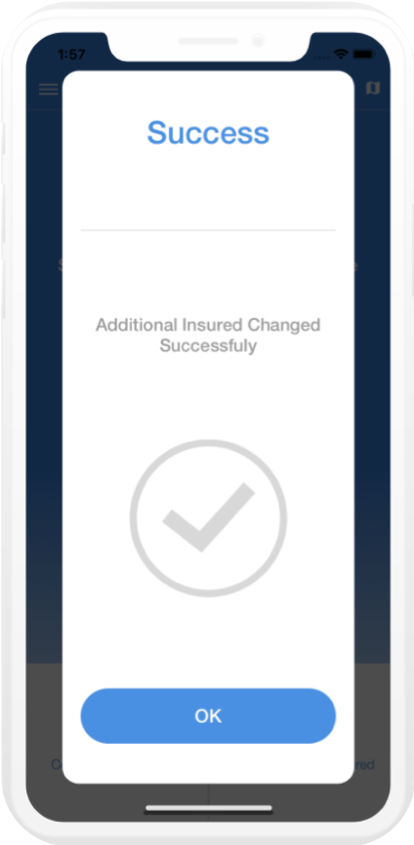 5. Press the Certificate of Insurance button on the bottom left side of the home screen to view the changes.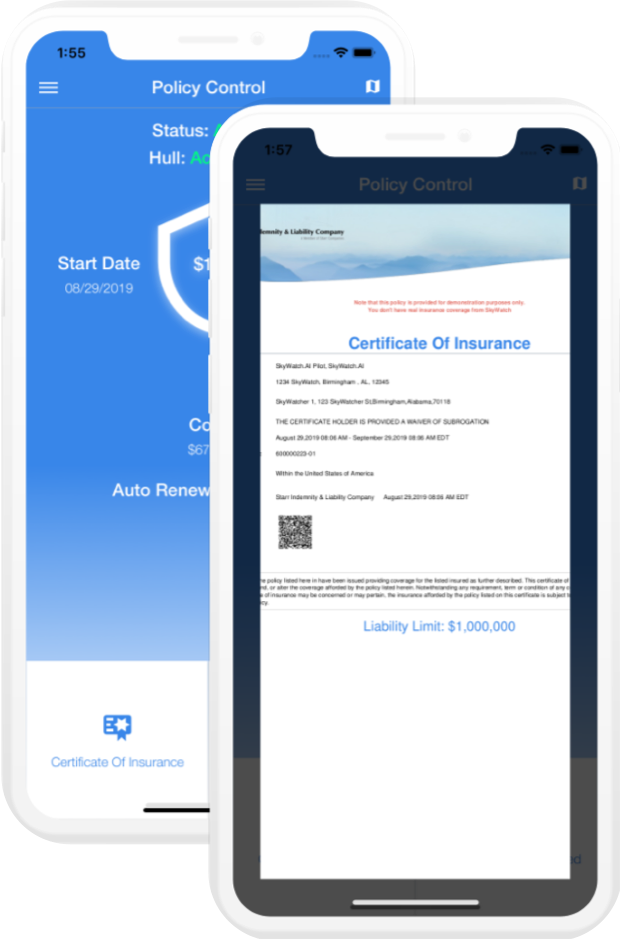 6. To download or email a copy of the revised COI, enter the Flights and Policies Tab of the main menu.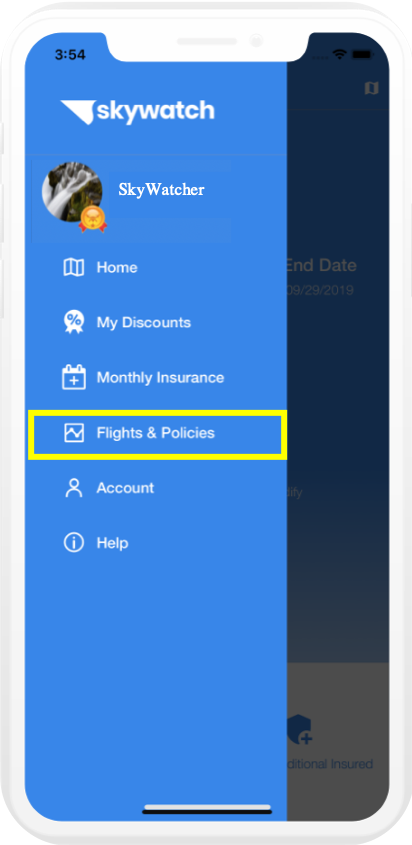 7. Press the three dots at the top right corner under Active Insurances.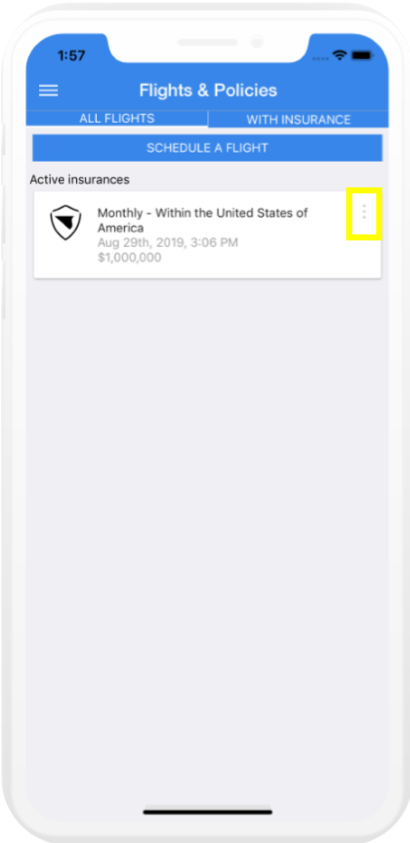 8. Press Show Certificate to access your newest COI.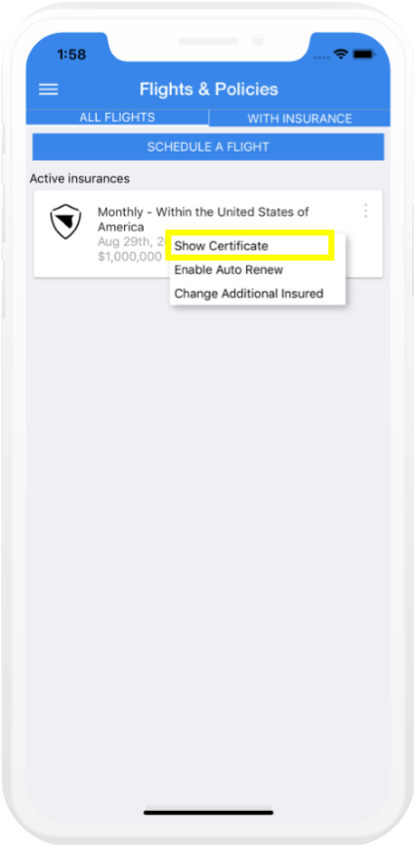 9. Your Certificate of Insurance will open up as a link. You can copy the URL and forward it to you email.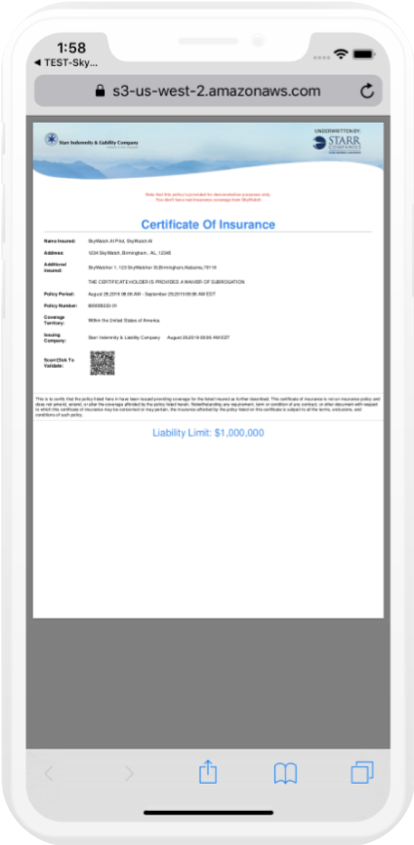 Additionally, you can also make changes by entering the Main Menu of the SkyWatch.AI App
Click on the Flights and Policies tab of the main menu 
Locate your active or pre-booked policy
Press the 3-dots on the right-hand side
Select Change Additional Insured
Click on the

+

button to add your additional insured details
Enter your additional insured details and press Save
Press the

✓

to add additional insured to your policy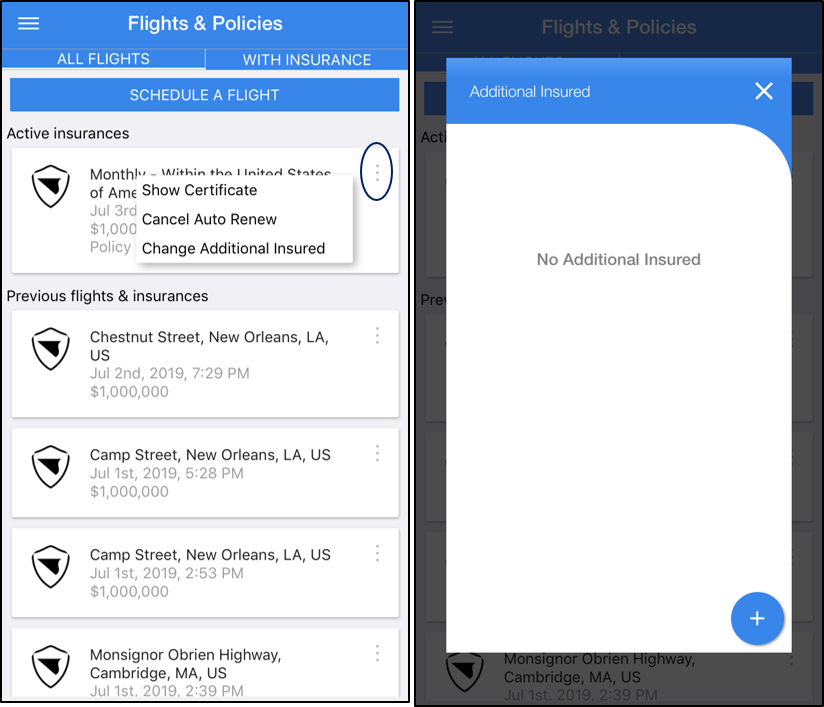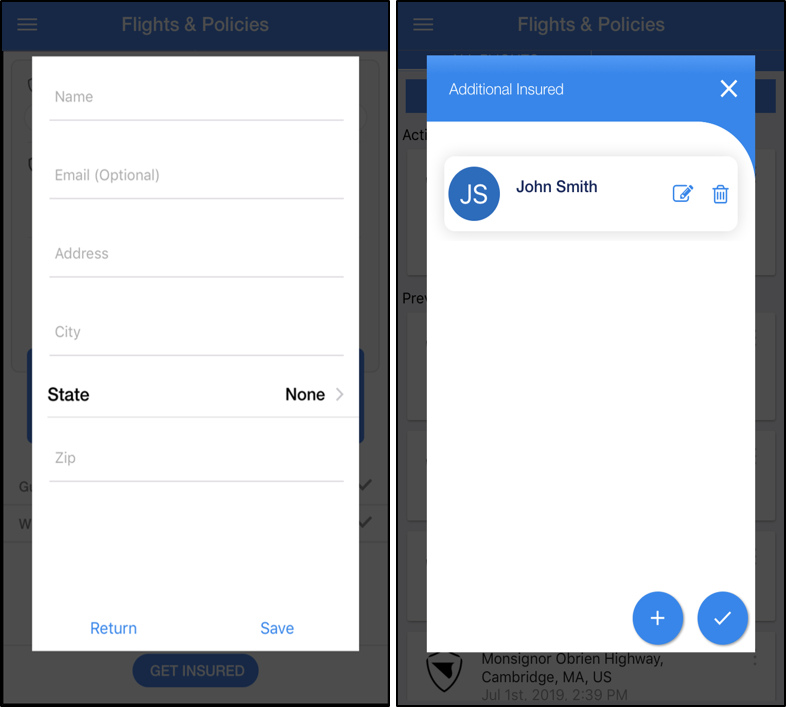 To modify your monthly policy on SkyWatch.AI Web [link]:
Enter Main Menu->Policy Management
Locate your active policy
Press the 3-dots button on the right-hand side
Select Add Additional Insured
Enter your new additional insured and Confirm
You can view your new COI on the same menu immediately after the change.