You can turn off your monthly auto renewal at any time directly from the mobile app and web portal. 
When your monthly plan is active the home screen of the mobile app will look like this: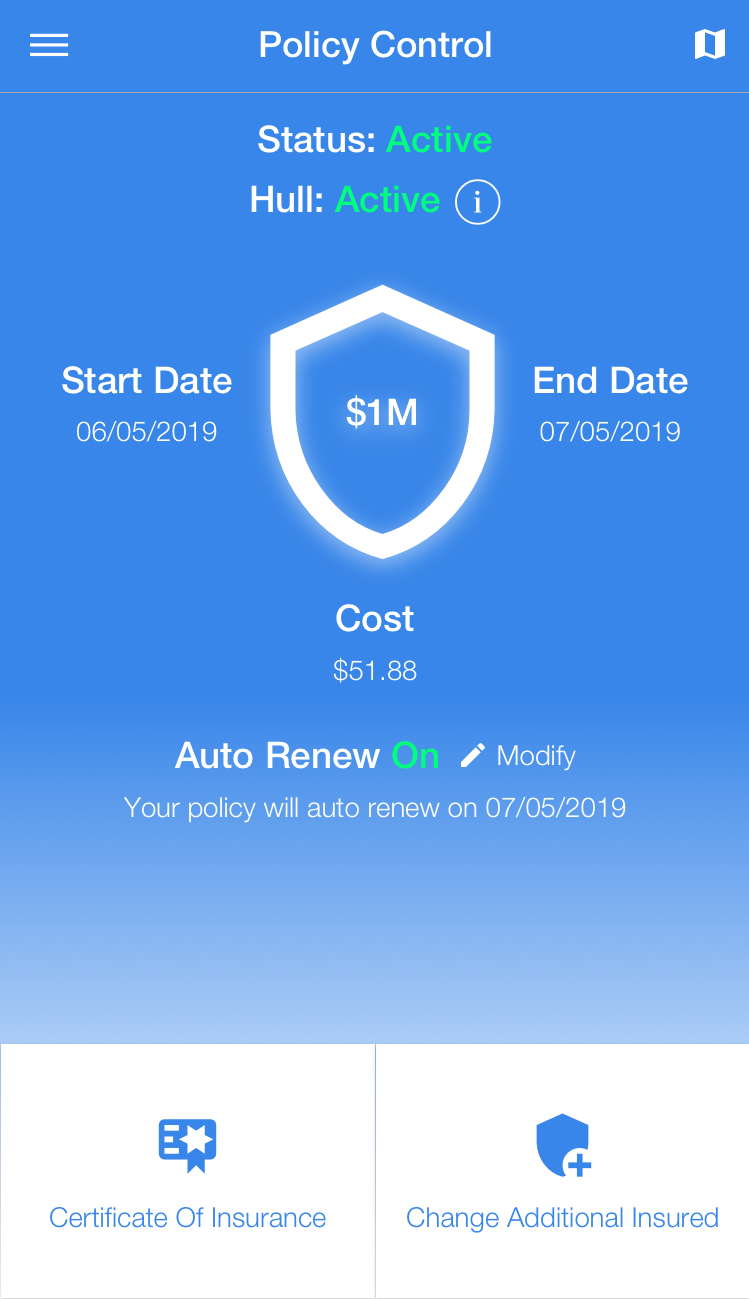 Locate and press the Modify button in the middle of the screen to turn off your auto-renew subscription.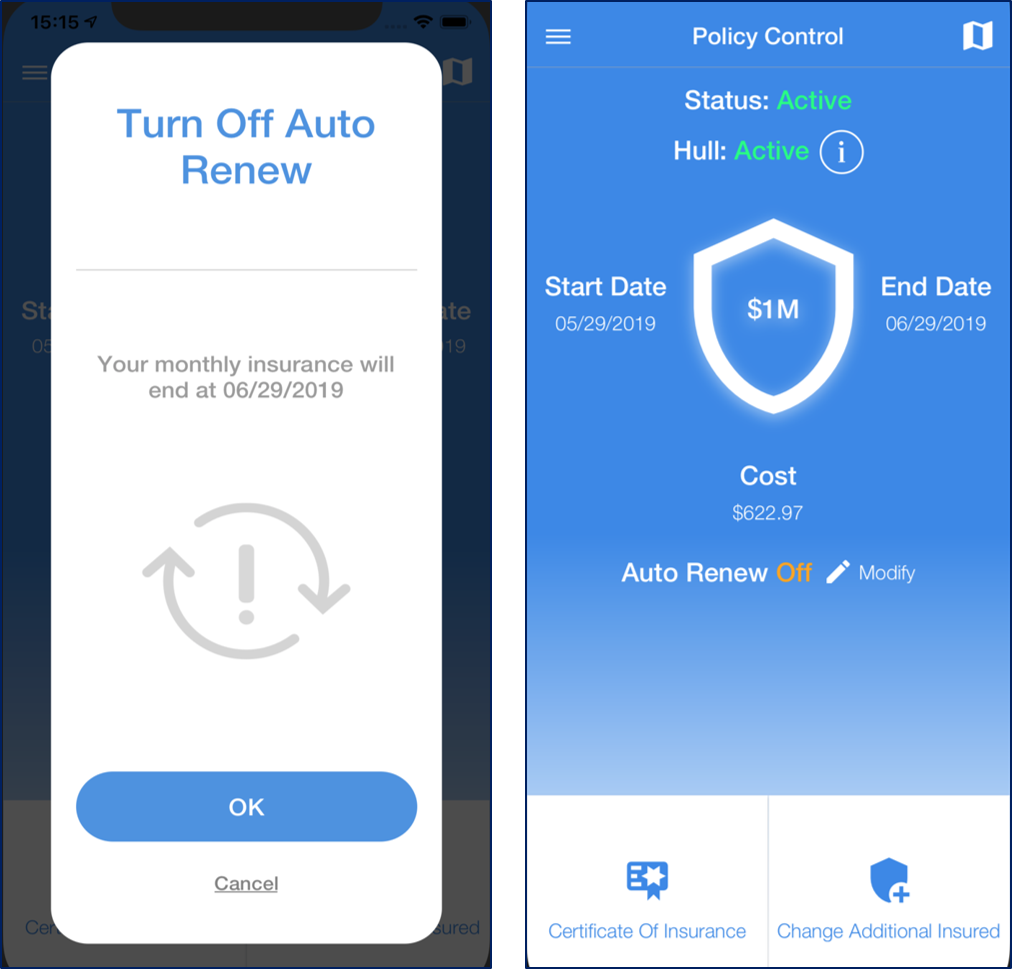 Your new policy control screen will show that the subscription is turned off.
When your subscription is turned off, your policy will remain active until the policy's end date. It will not renew at the end of the policy period. You will not be charged and will therefore no longer have coverage.
You can also turn off the subscription by doing the following: 
Enter Main Menu -> Flights & Policies
Locate your monthly policy under Active Insurances
Hit the 3-dots button on the right side
Choose to Cancel or Enable Auto-Renew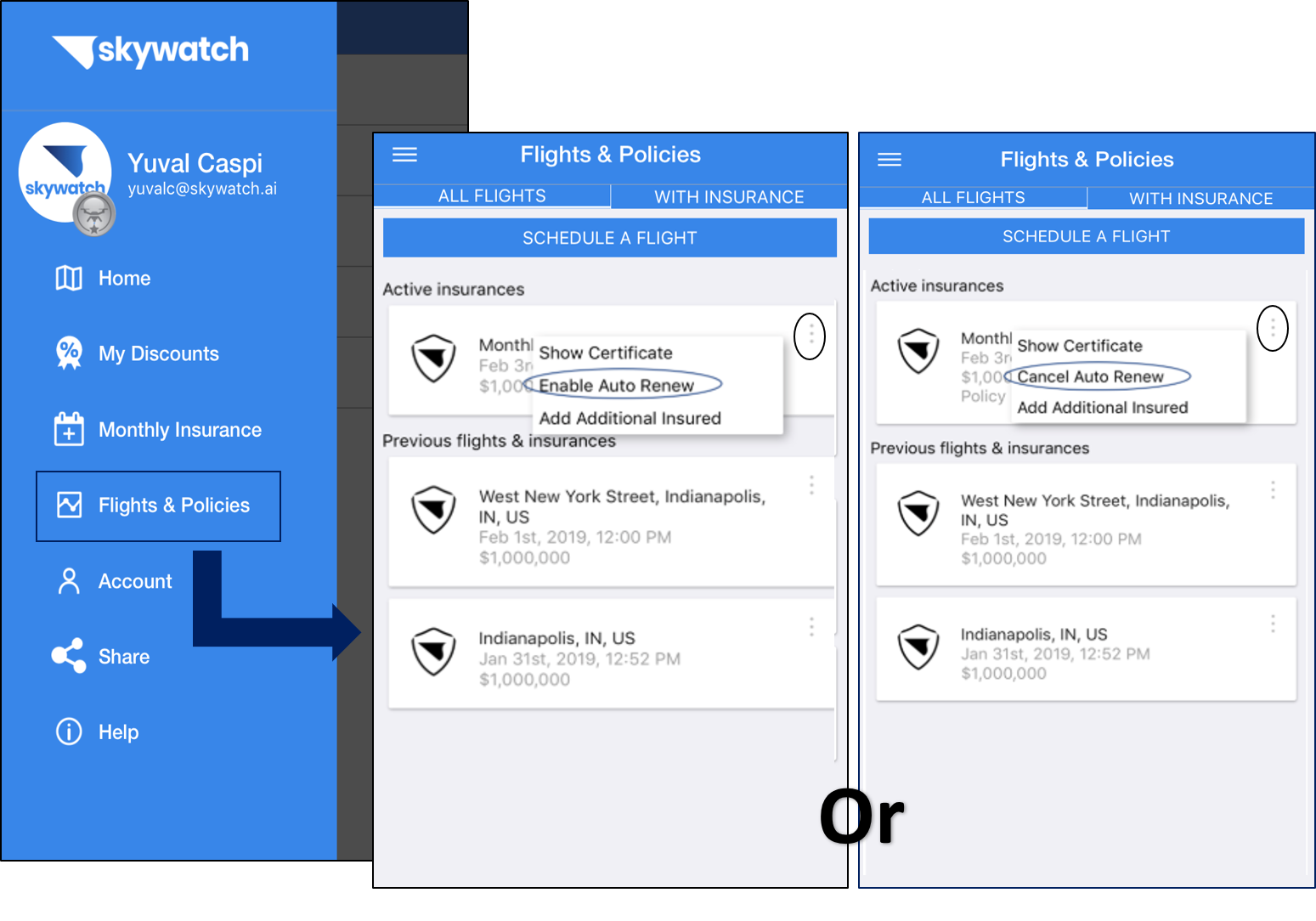 Managing your renewal can also be done via the online SkyWatch.AI web portal:
Enter Main Menu -> Policy Management 
Locate your monthly policy under Active Insurances
Hit the 3-dots button on the right side
Choose to Cancel