If you have purchased hull insurance and would like to modify your drone or other equipment, follow these simple steps below. You may change your inventory at any time and the changes will be included in your upcoming renewal. 
SkyWatch.AI Mobile App 
Step 1: Enter SkyWatch.AI Main Menu ---> click on 'Monthly Insurance'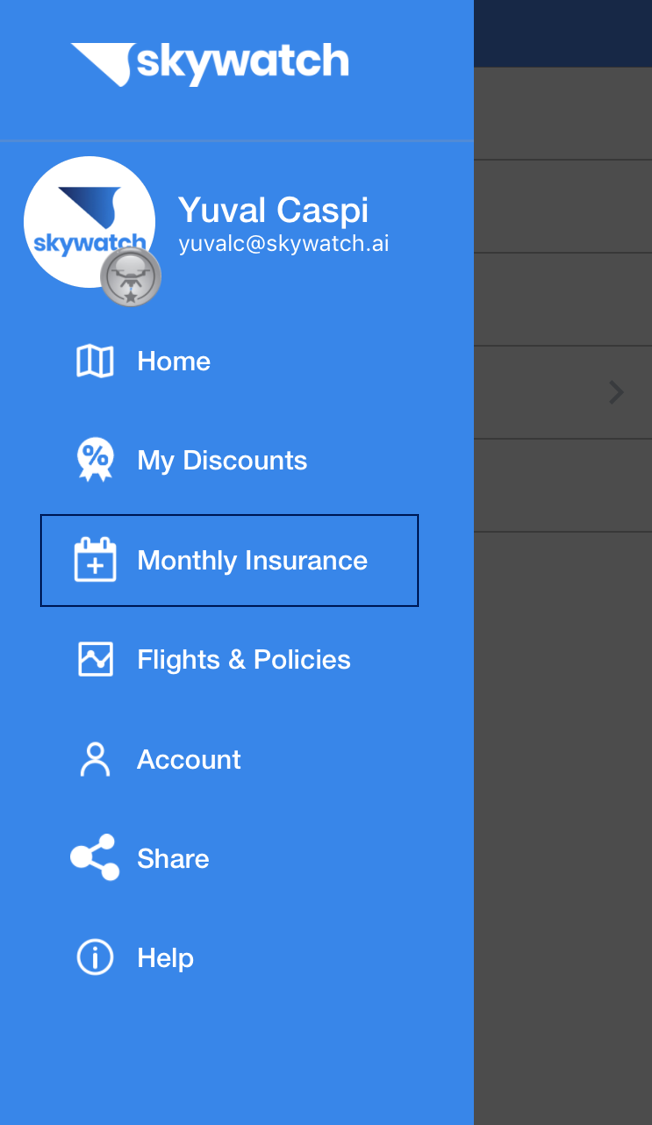 Step 2: Click on the button modify under Hull Insurance ---> Use the trash can icon to remove existing drones and equipment, and click + Add Drone/Add Equipment to add to your existing policy.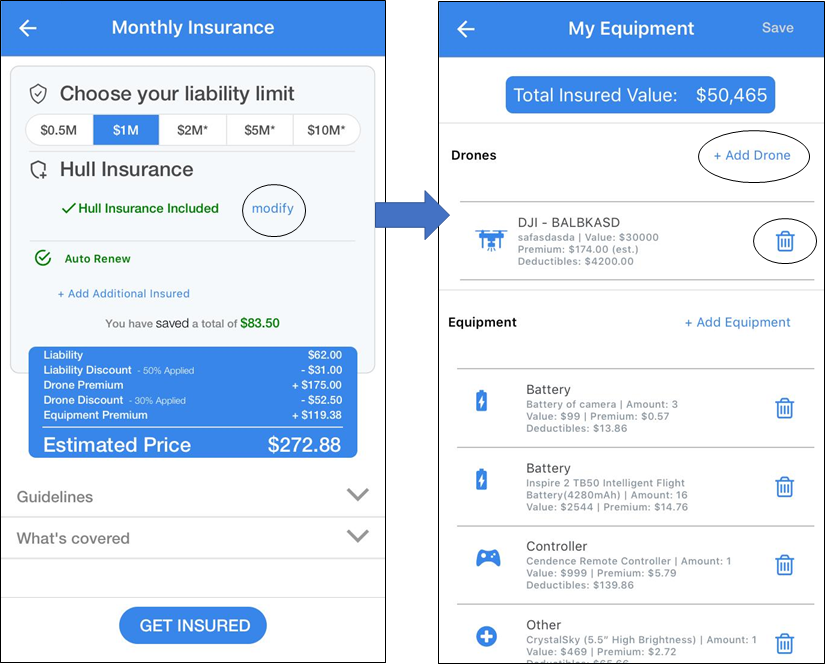 Step 3: Add your drone information in the space provided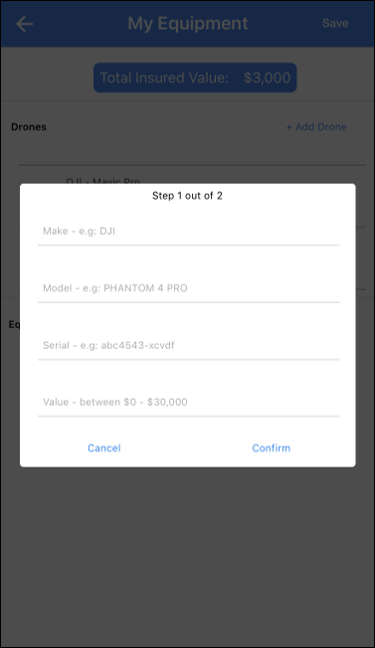 Step 4: After entering your drone information, you will be taken to step 2, which will let you add a photo of your drone: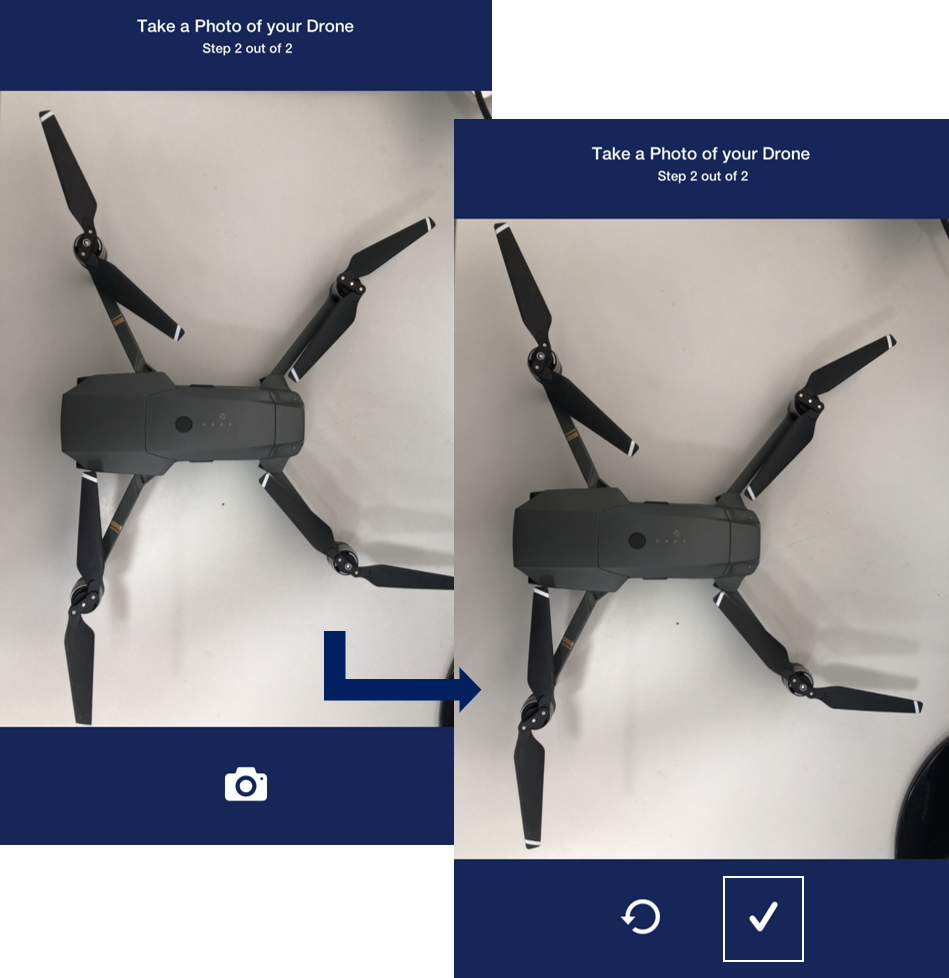 Step 5: After adding your drone you will be redirected to the My Equipment page. From there press the save button in the top right corner. 
SkyWatch.AI Web Portal
Step 1: Enter the main menu of the web portal. Click on the 'Policy Management' tab.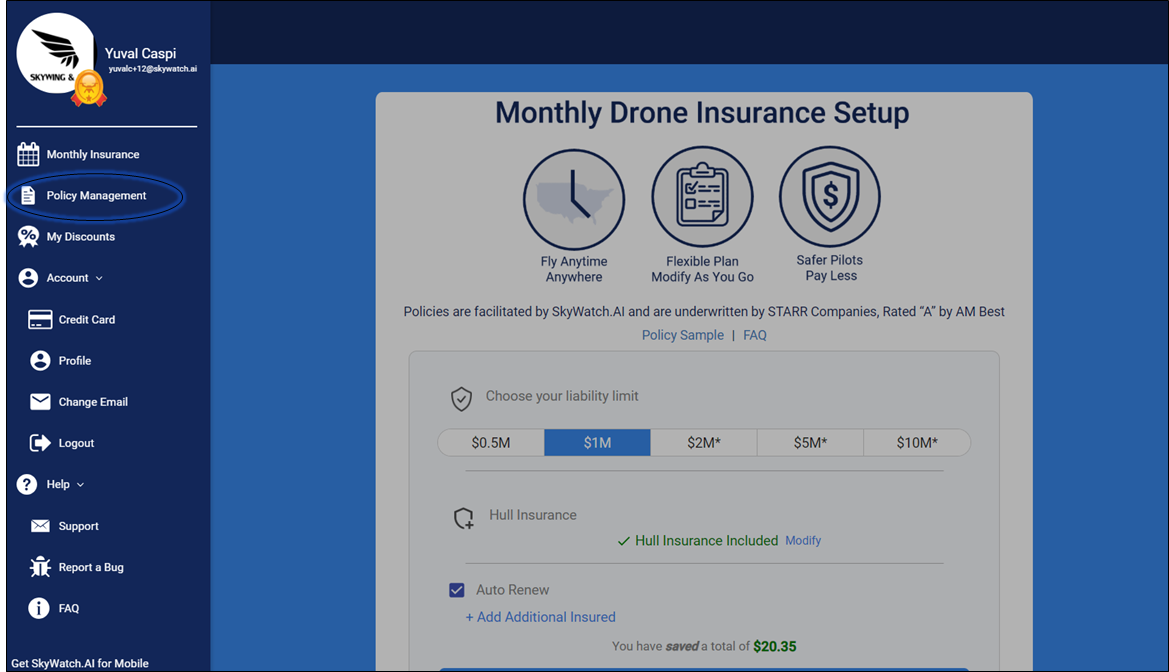 Step 2: Locate and press the Modify button under Hull insurance.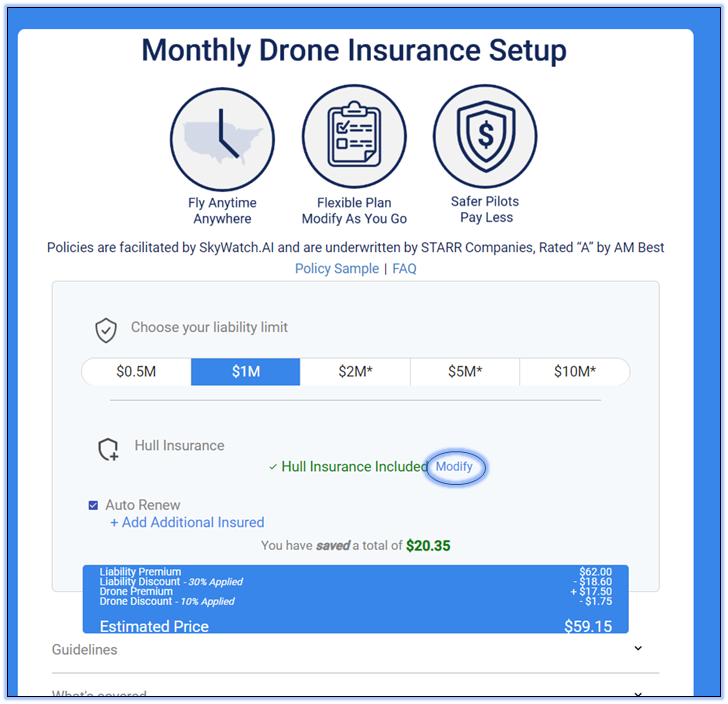 Step 3: Here you can delete current drone listings via the trash can icon. You can also add a new drone or new equipment by pressing the +Add Drone/Add Equipment button.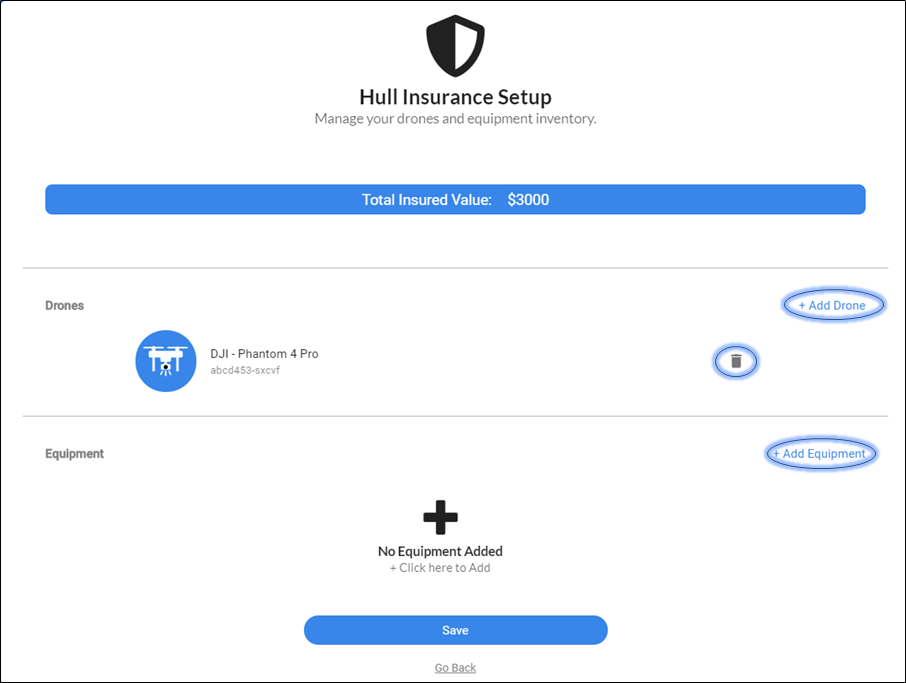 Step 4: Once you have added/modified your hull insurance setup, all you have to do is press the Save button at the bottom of the page. When pressing save, you will be taken back to the original Monthly Drone Insurance Setup (as seen below). Once you are back on this page, you have completed the process. You do not have to worry about going through the steps again, our system has updated your changes.