Modifying your monthly policy is easy.
When your monthly plan is active, your home screen will look like this: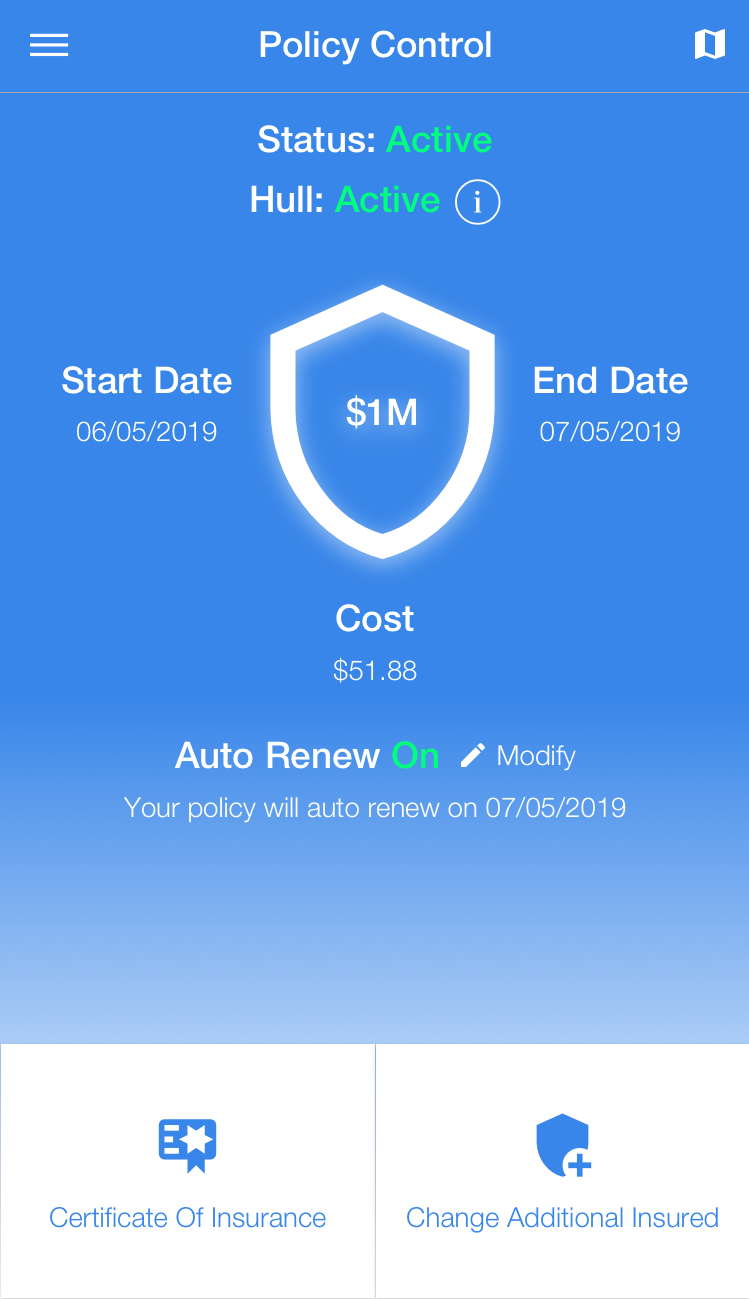 Located the 'Modify" button in the middle of the screen to turn off your auto-renew subscription.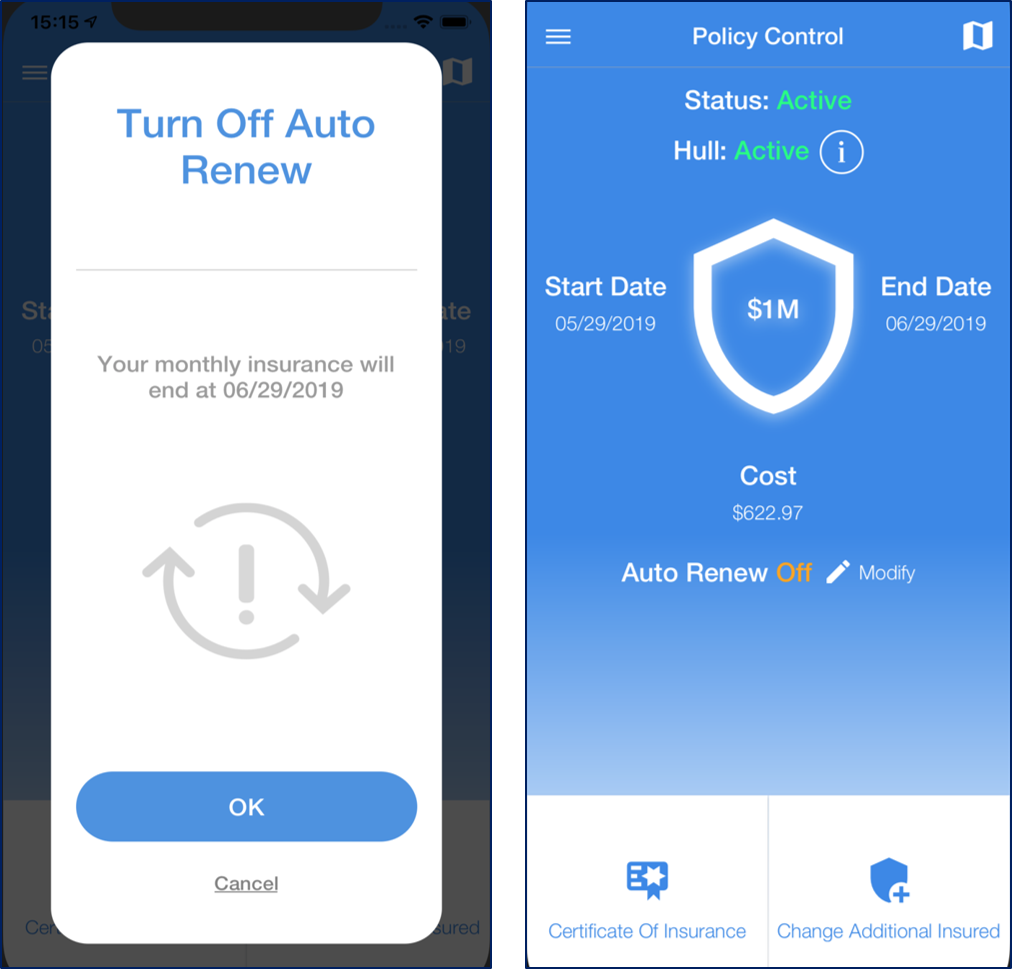 Your new policy control screen will show that the subscription is turned off.
Additionally, you can turn off the subscription by doing the following: 
Enter Main Menu -> Flights & Policies
Locate your monthly policy under Active Insurances
Hit the 3-dots button on the right side
Choose to Cancel or Enable Auto-Renew
When cancelling auto renew, the insurance will run until the policy's end date and will not renew after that.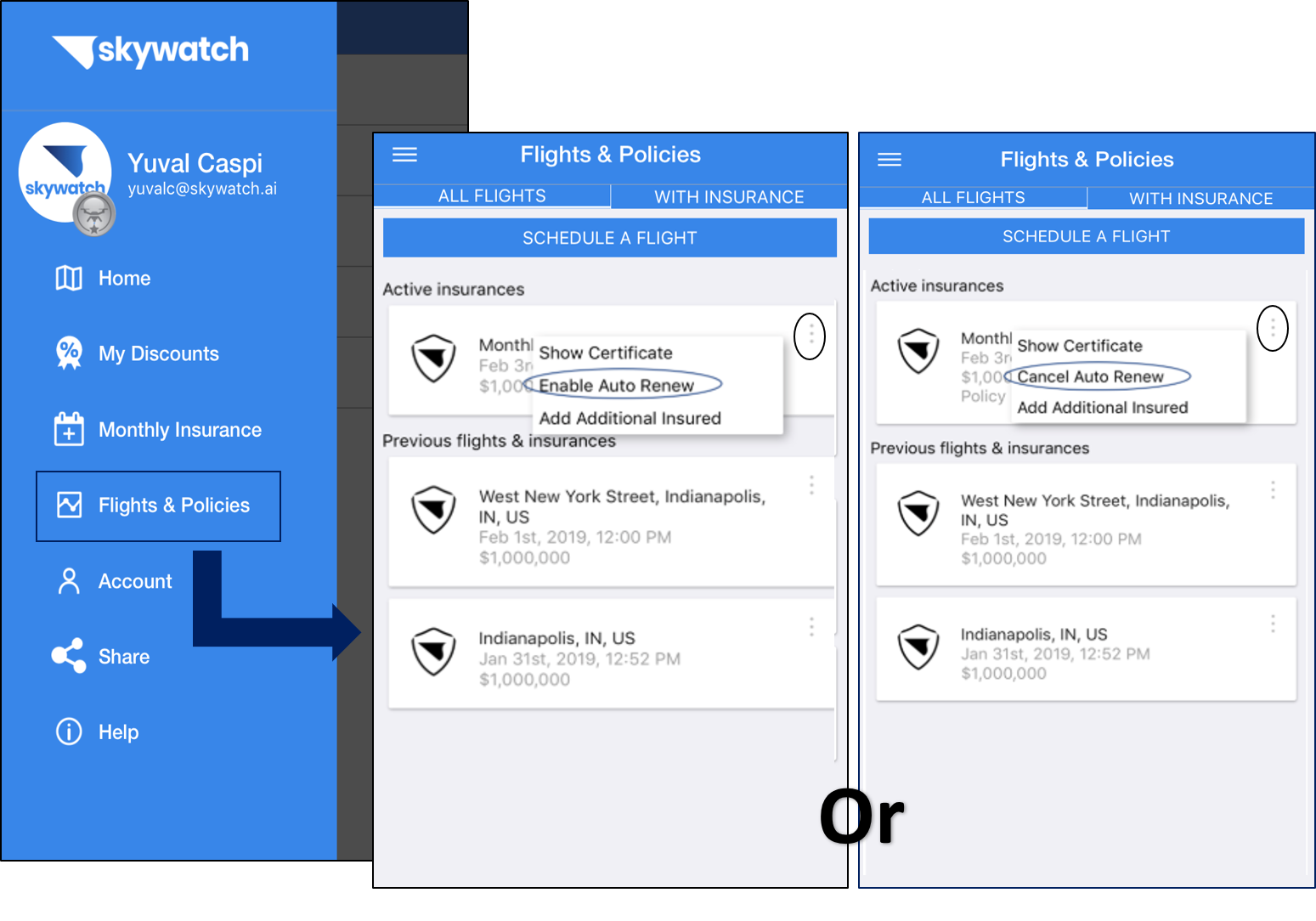 When using the SkyWatch.AI web portal:
Enter Main Menu -> Policy Management 
Locate your monthly policy under Active Insurances
Hit the 3-dots button on the right side
Choose to Cancel