If you no longer need a certain drone/equipment listed on your policy, you can remove it from your hull inventory so that the next policy will not renew with it insured.
You can remove drones from your renewal through the web portal. Here's how.
1. Enter the Policy Management tab.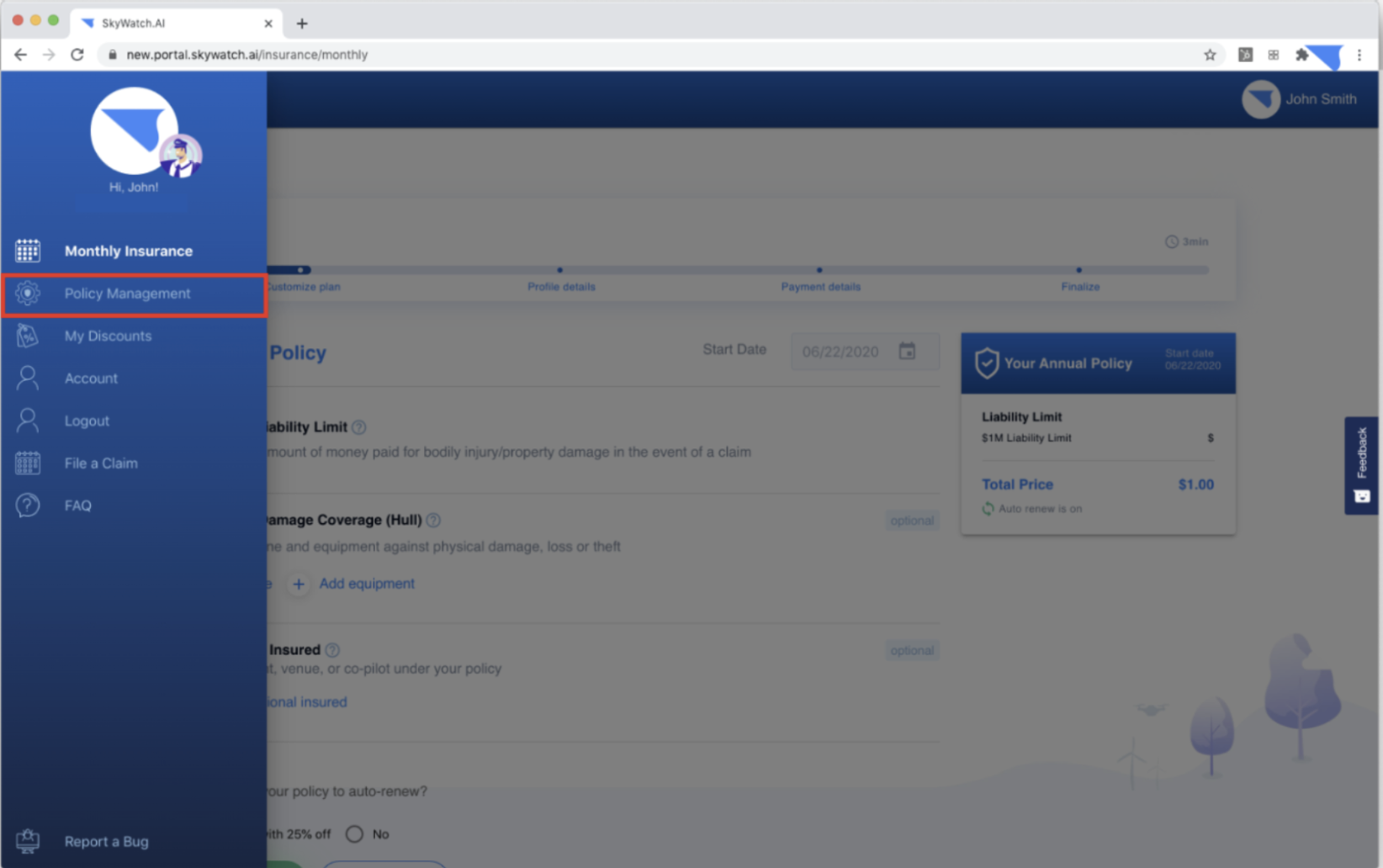 2. Locate your Active Policy.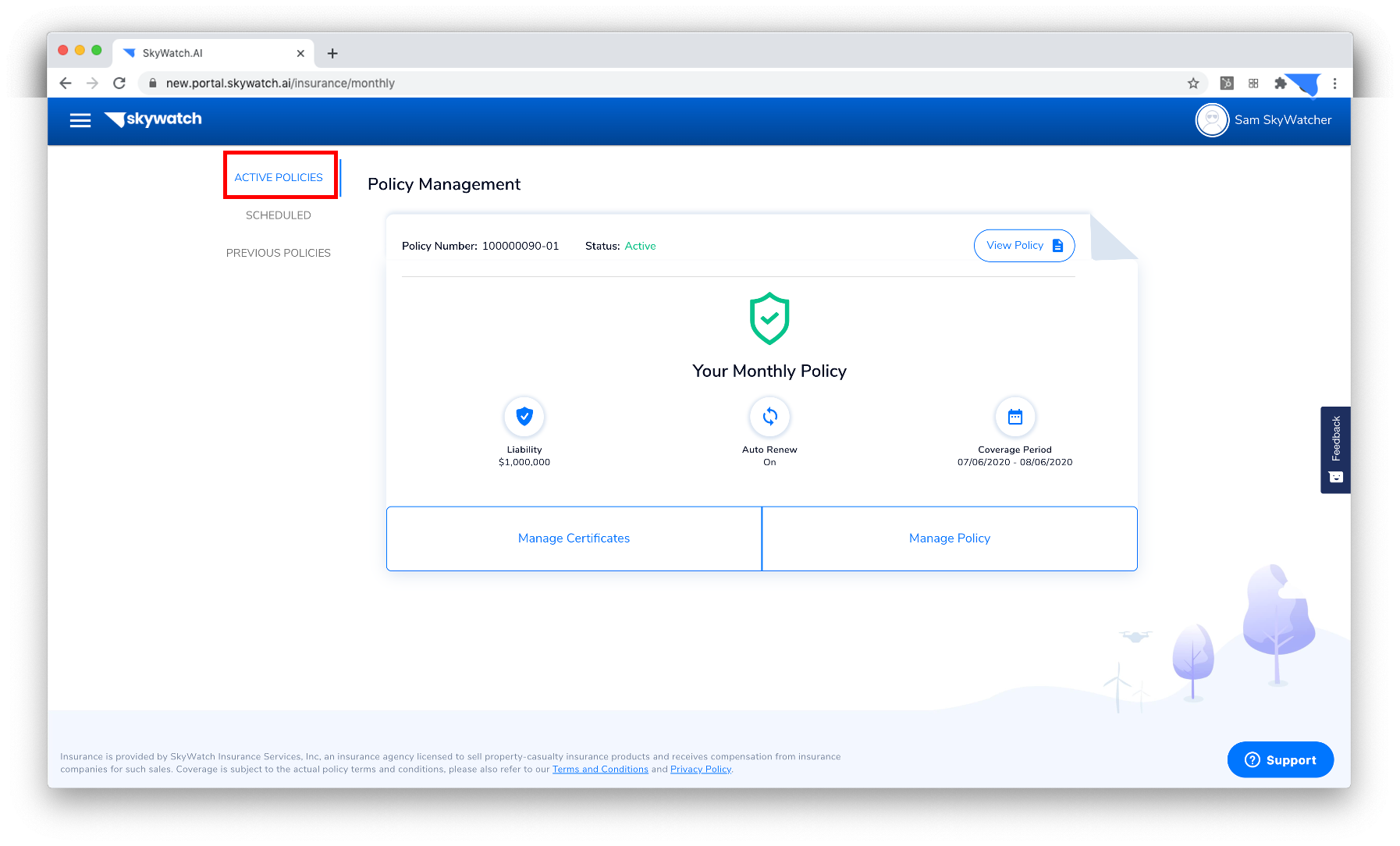 3. Press Manage Policy.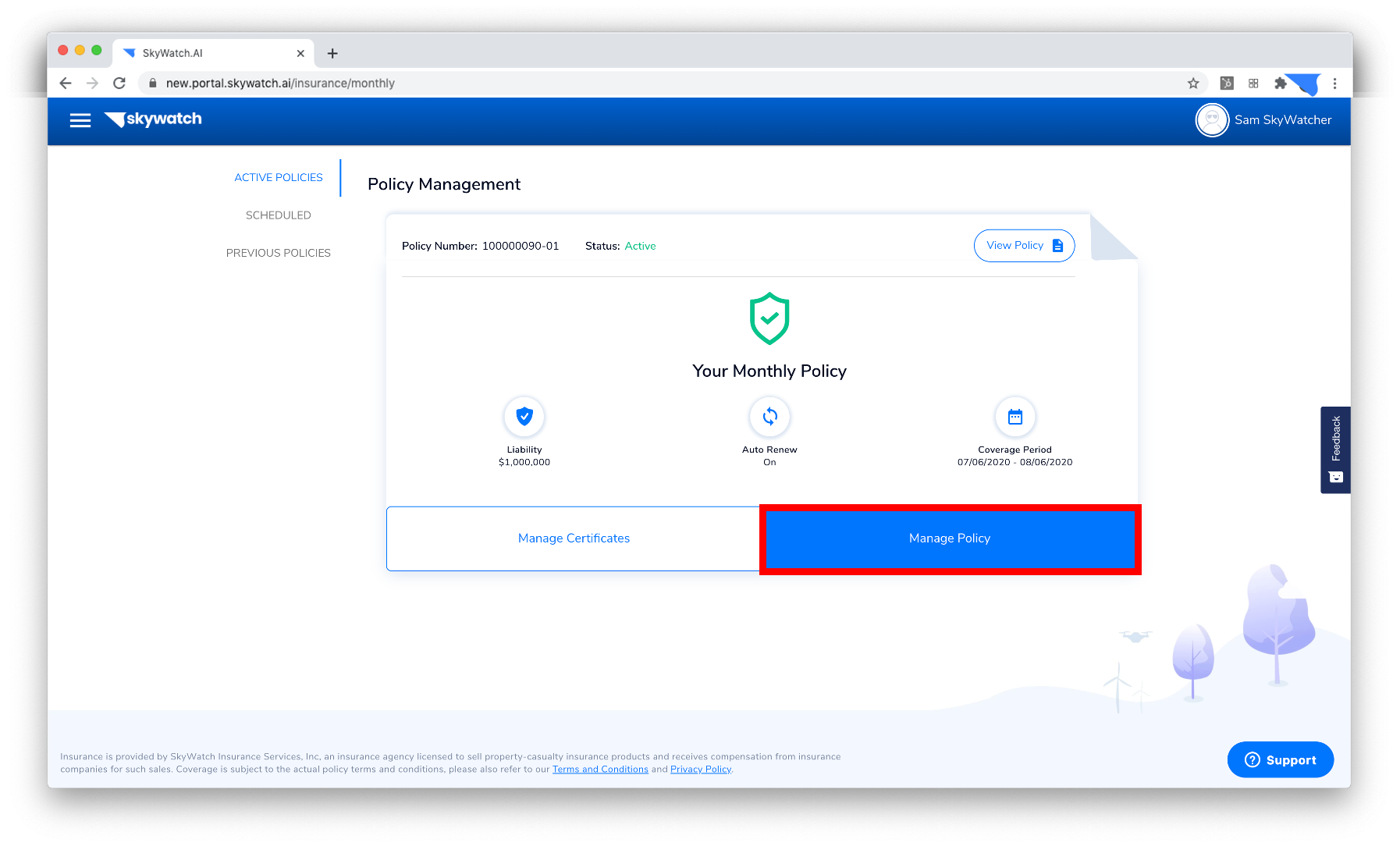 4. Click on the Renewal button.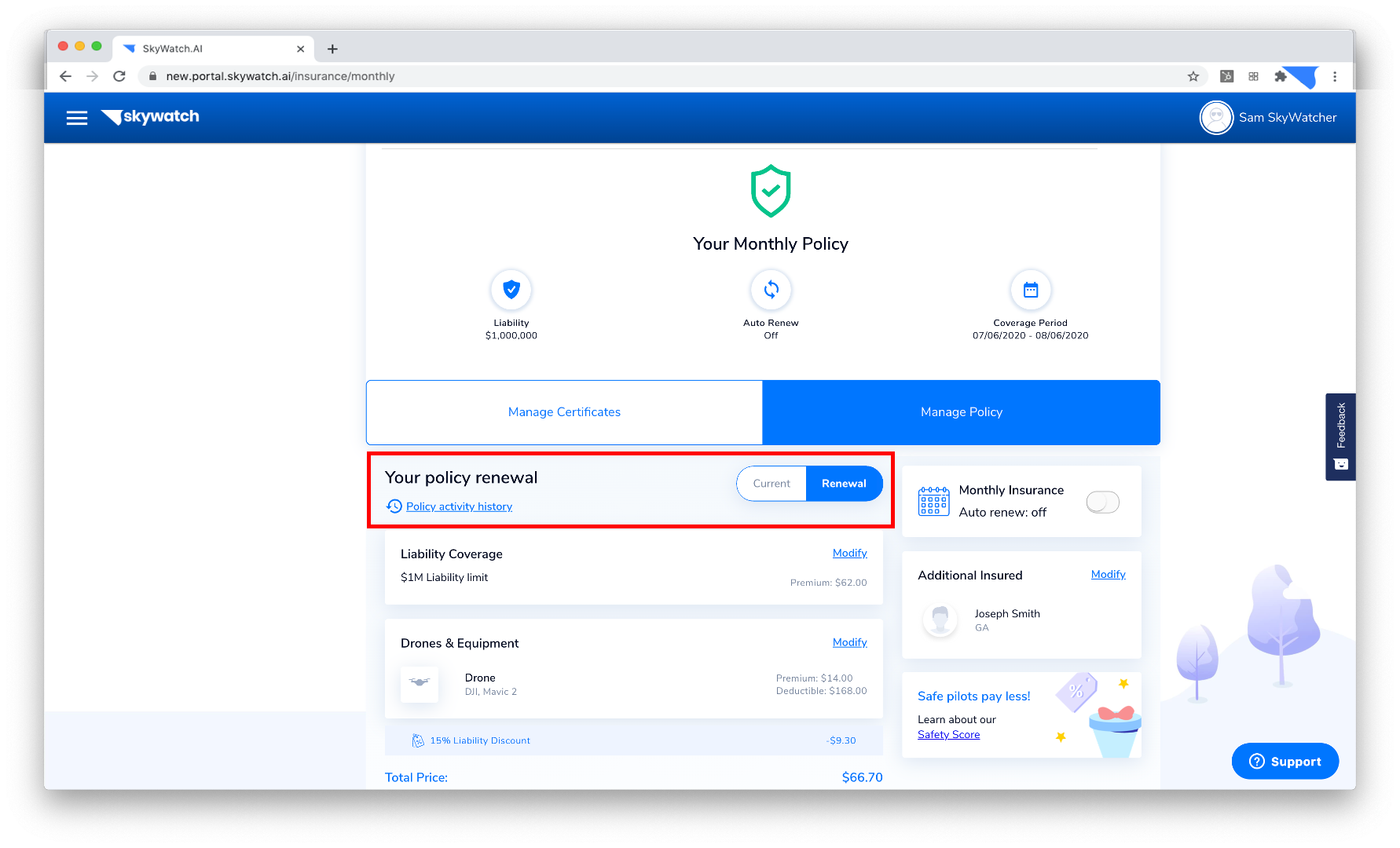 5. Under Drones & Equipment press Modify.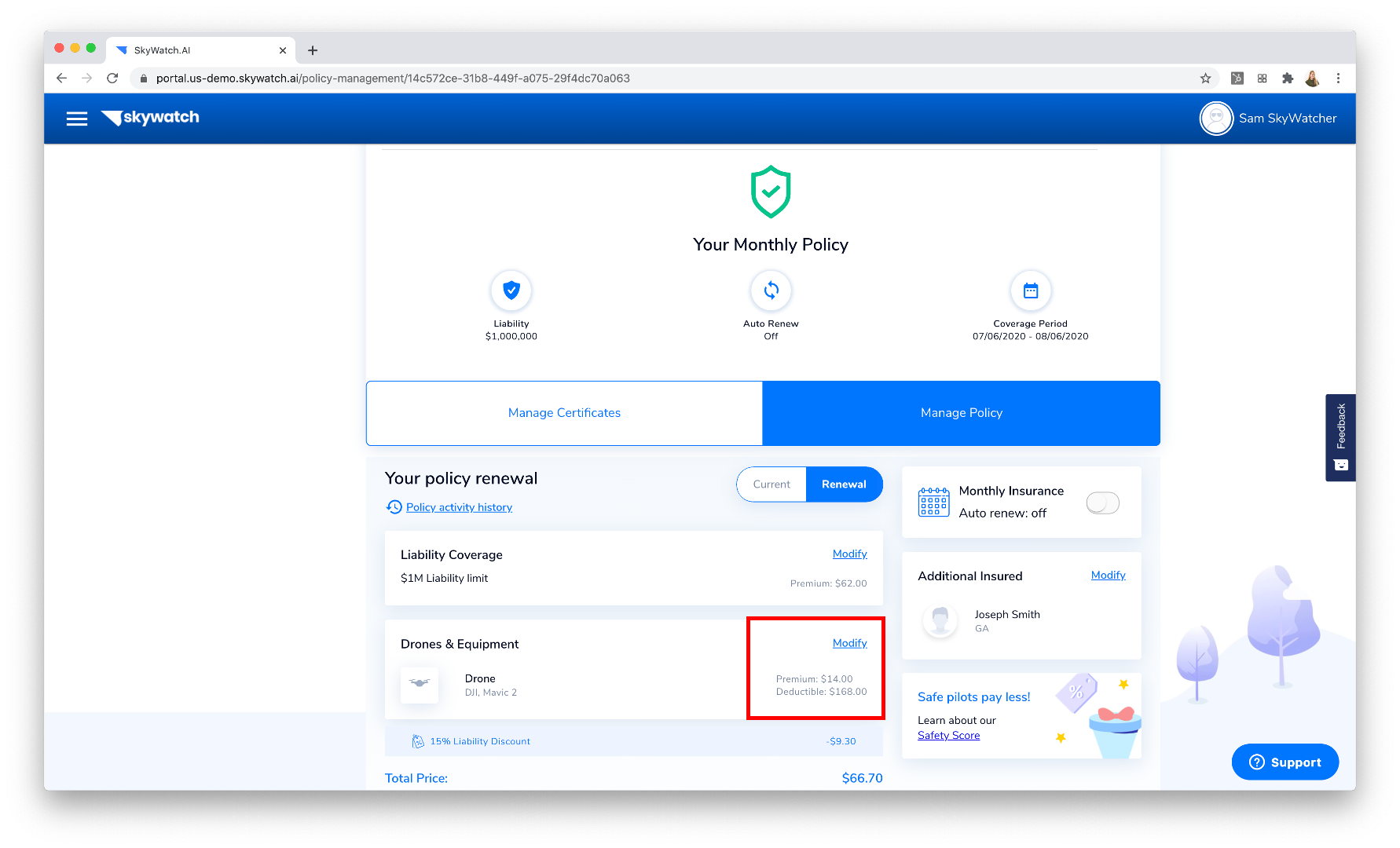 6. Press the trash icon to delete the drone from your upcoming policy. Press the pencil to change the drone's details.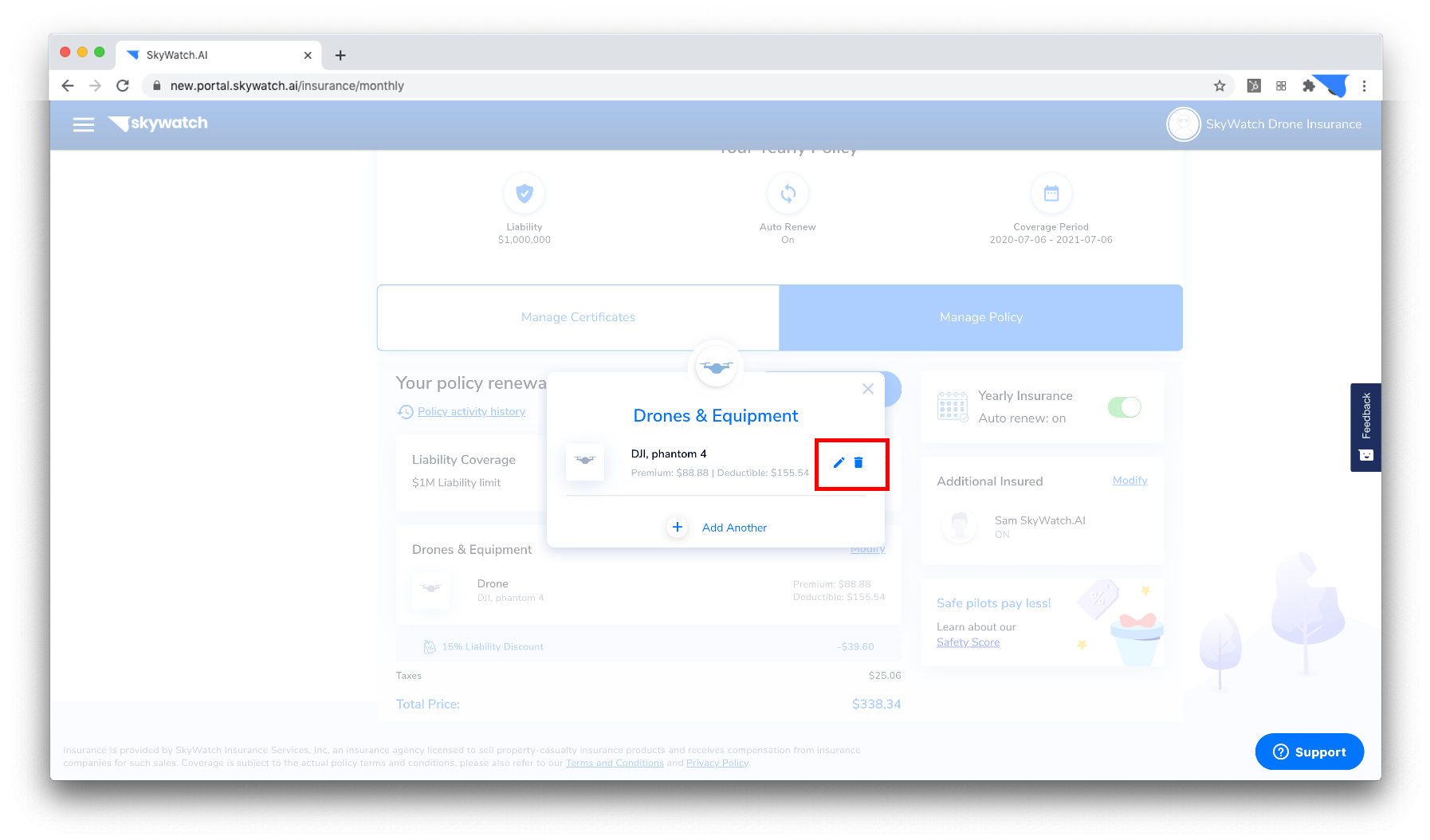 7. Any changes made will be made for your upcoming renewal.