You can cancel a pre-booked hourly policy up to one hour before your scheduled time. Please note: you must have access to the mobile app in order to cancel a pre-booked policy.
How to cancel my pre-booked policy:
1. Enter the Hourly Insurance tab of the mobile app.
2. Press on the gear button on the right hand side of the orange status bar.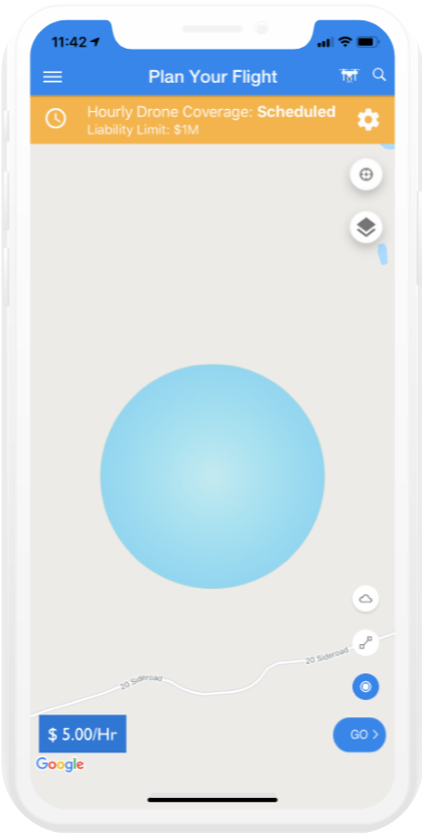 3. In addition to your insurance details, you can view COI, change additional insured, contact support, and cancel the policy.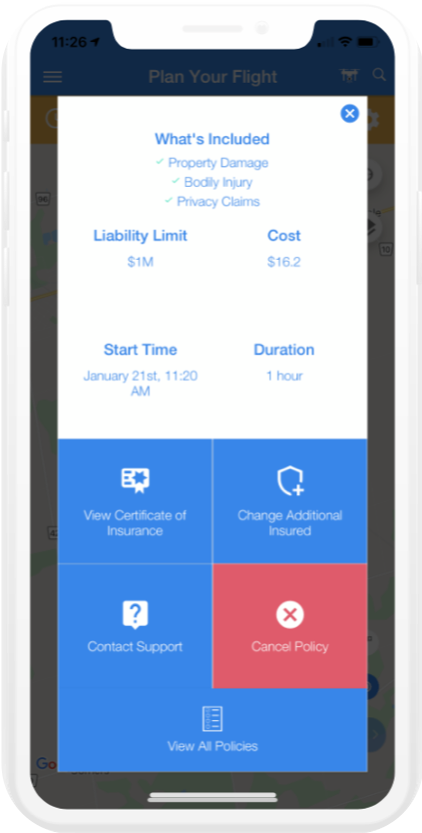 Your policy will be cancelled immediately and a full refund will be processed.
You can also cancel your policy by following these steps:
Enter Main Menu -> My Policies & Flights
Locate your pre-booked policy under Scheduled Insurances
Press the button with the 3-dots in the right upper corner
Choose Cancel Scheduled Insurance