Pre-booking an insurance policy allows you access your policy document and certificate of insurance up to 60 days before your flight date.
Hourly policies can be pre-booked exclusively via the mobile app.
How to pre-book an hourly policy:
1. Enter the Hourly Insurance tab of the mobile app
2. Click on the magnifying glass to enter your exact flying location
3. Select your area and press 'GO'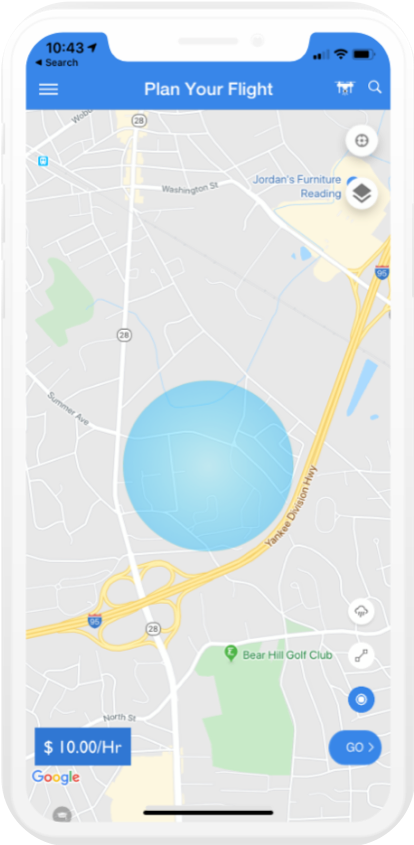 4. Under the Start section on the Insurance details screen you will see that 'Now!' is selected. This will active the insurance immediately.Press Schedule to plan your insurance for a later date.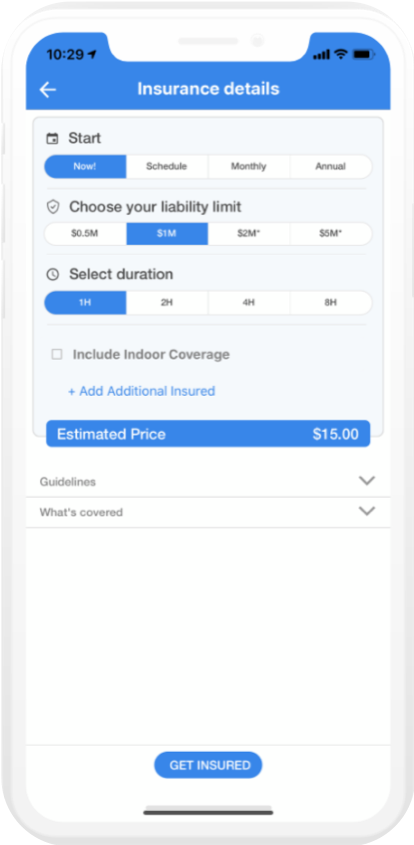 5. Choose a date and time for your insurance (at least 1 hour from current time). Press confirm to continue.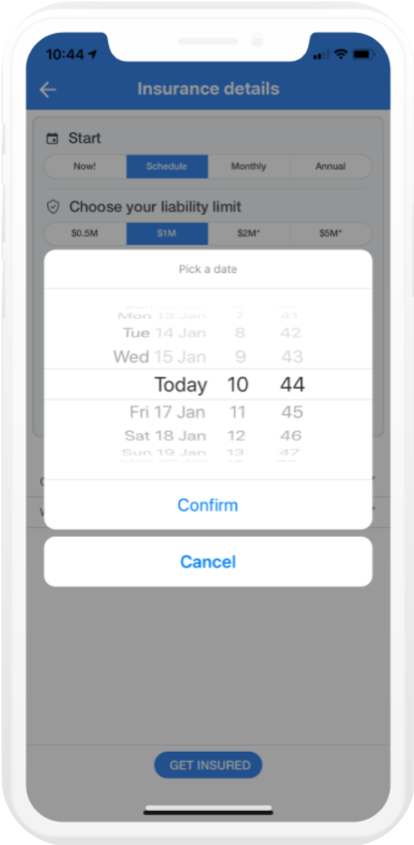 6. Press 'Get Insured' at the bottom of the screen to purchase the policy.
Upon confirmation, you will receive an email with your insurance details, as well as a guide in case you need to cancel. Need any additional support? Don't hesitate to contact our support team at support@skywatch.ai.