Adding your client (whether an individual or a company) or your co-pilot as an additional insured will allow them to get the same liability coverage under your policy.
You can simply add additional insured(s) in the Insurance Details right before purchasing coverage. The additional insured entities will be named in the Certificate of Insurance (COI).  
And good news, adding an additional insured is free and changeable directly from the SkyWatch.AI app.
How to modify my additional insured?
On the SkyWatch.AI mobile app:
To change your COI for pre-booked and monthly policies simply enter the My Flights screen, locate your policy, press the 3-dots button on the right-hand side and enter your new additional insured. You can view your new COI on the same menu immediately after the change.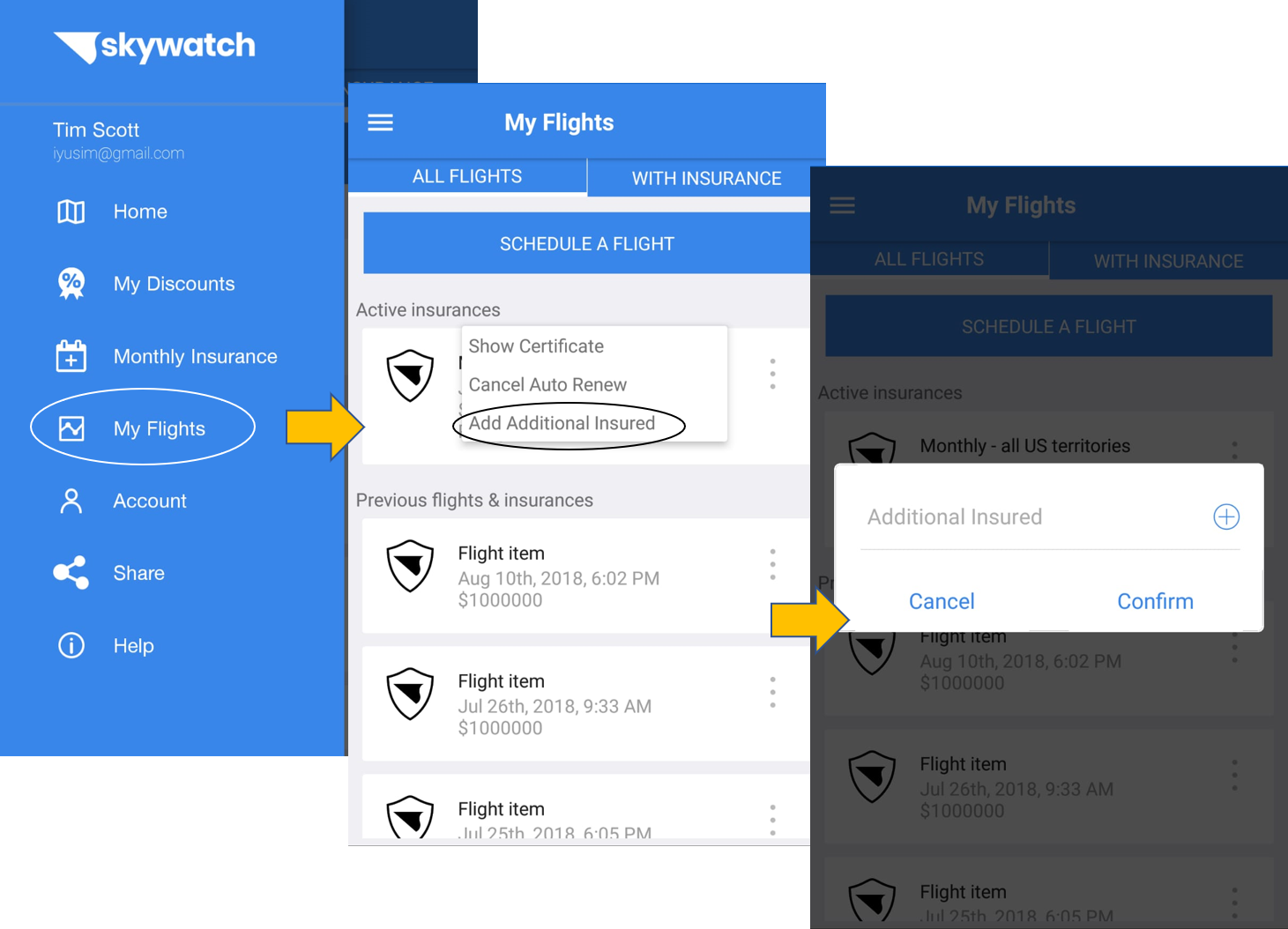 On the SkyWatch.AI web portal: