Pre-booking an insurance is a great way to make sure you come prepared for any job. Here is how it's done:
Step 1:
Enter the Plan Your Flight module: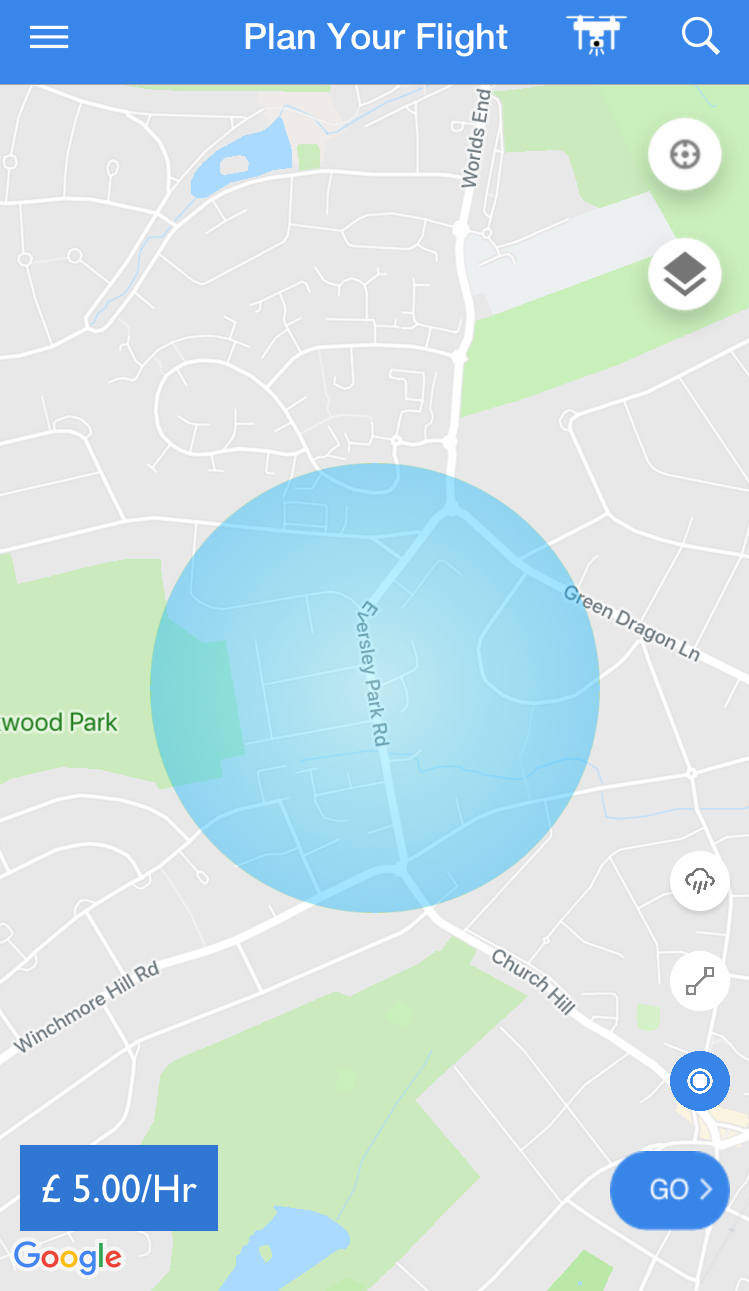 Choose your designated flying area. You will see the price vary as you move around the screen. Press GO once you have you found your location. 
Step Two:
On the insurance customization screen pick Schedule in the start section. (For immediate insurance, press now!)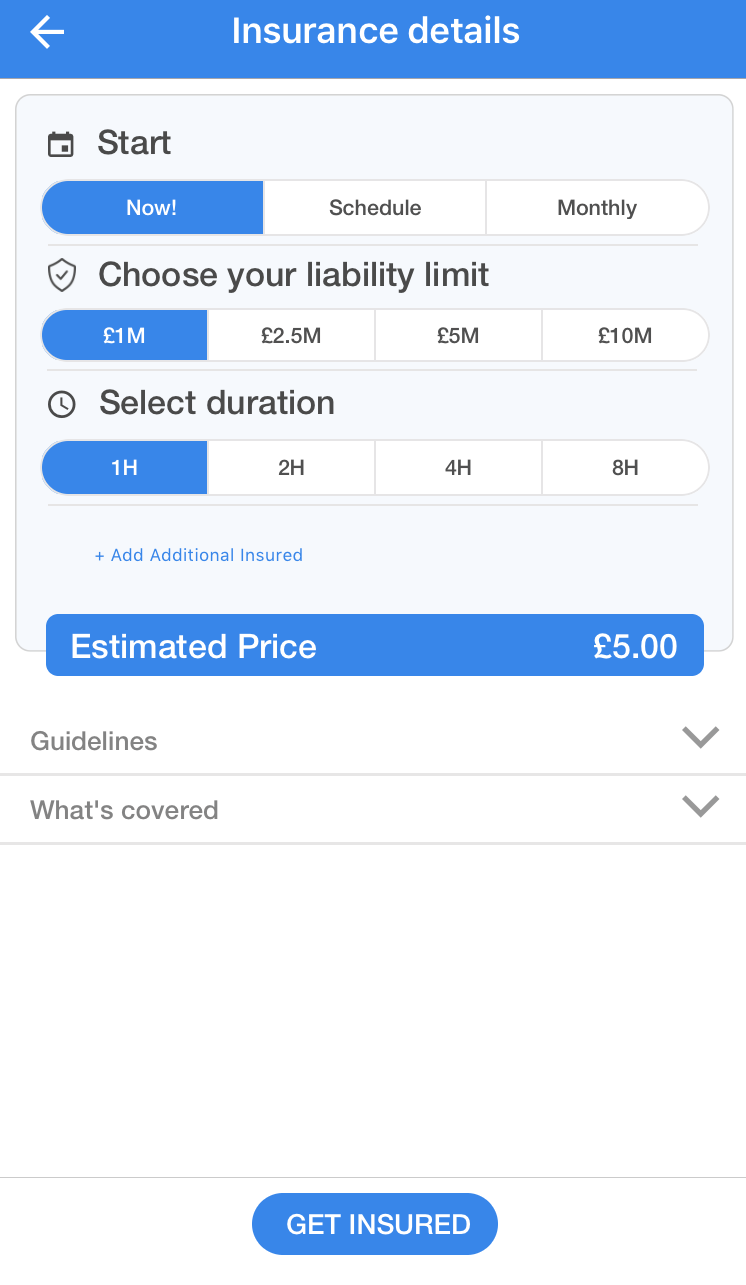 Step Three:
When pressing Schedule, you will be able to choose a specific time. 
Pick a future date and start time for your insurance. Please note: you can schedule up to 60 days in advance.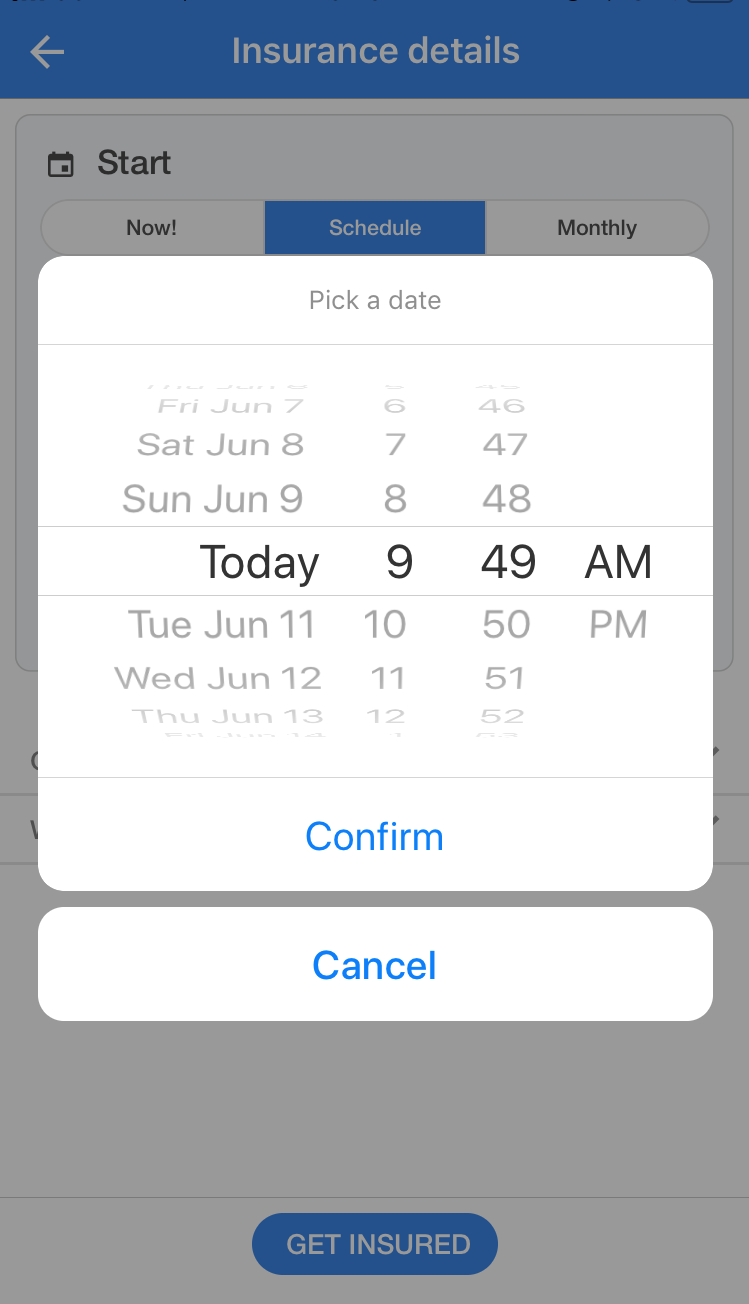 Step Four:
You will be asked to confirm that you hold the required PfCO certification.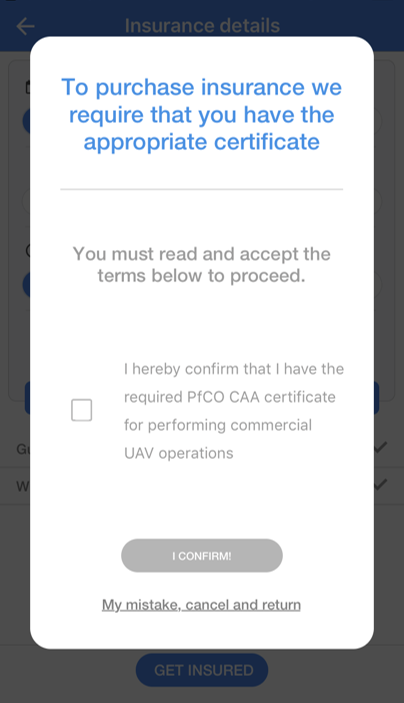 Step Five: 
Review policy details and click 'Begin Coverage'.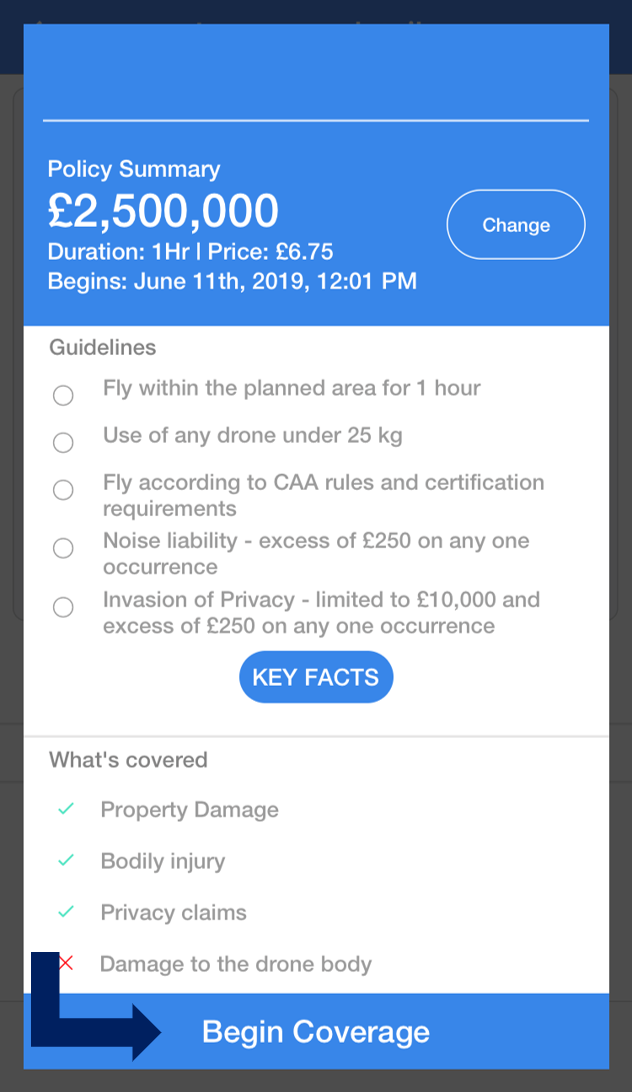 Upon confirmation and purchase you will receive an email with your insurance details, as well as a guide in case you need to cancel.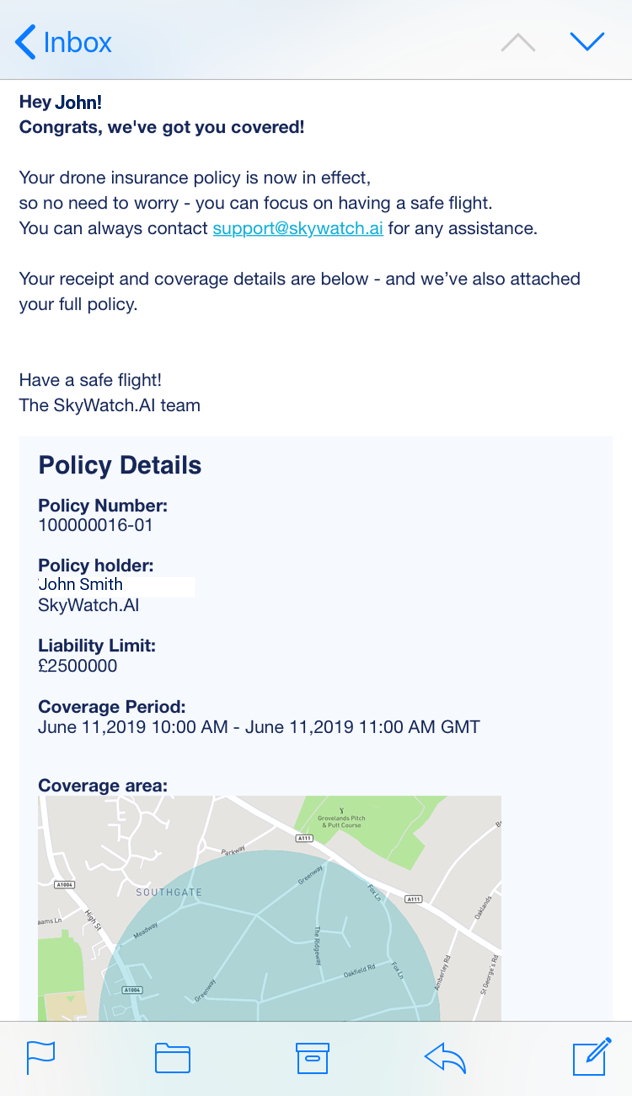 With your policy, and coverage details you are all set your future flight!
Need any additional support?
Don't hesitate to contact our support team at support@skywatch.ai.