There are a few ways to get a pre-purchase quote with SkyWatch.AI.
1. For an hourly policy, enter the SkyWatch.AI app and locate your flying area. The app will give you a real time quote, as it varies based on time and location.
2. For our monthly plan, you can explore our pricing calculator. Monthly plans can be purchased both on the online web portal and mobile app. By entering your details here, a quote will be calculated for you on the spot.
3. Annual policy pricing can be seen both via the mobile app and web portal as well.

Get a personalised annual and monthly quote sent directly to your email by following the steps below.
Step 1: Enter the SkyWatch.AI Web Portal

- Choose your Liability Limit
- Add Hull Insurance (optional)
- Press 'Get quote by email'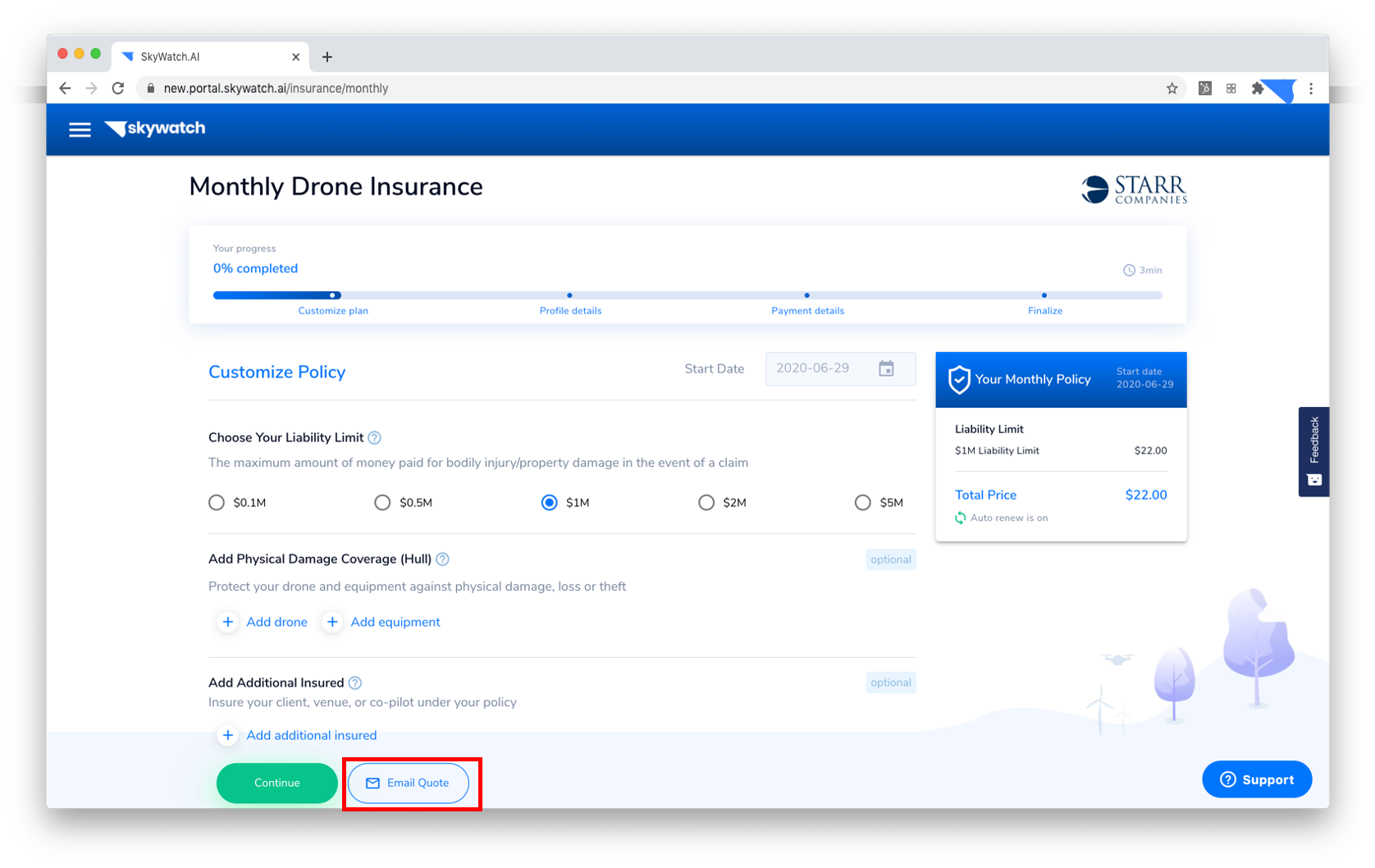 You will receive the personalized quote directly to your email. On the quote itself there is a QR code in the top right corder. By scanning the QR code, you will be able to make an immediate policy purchase.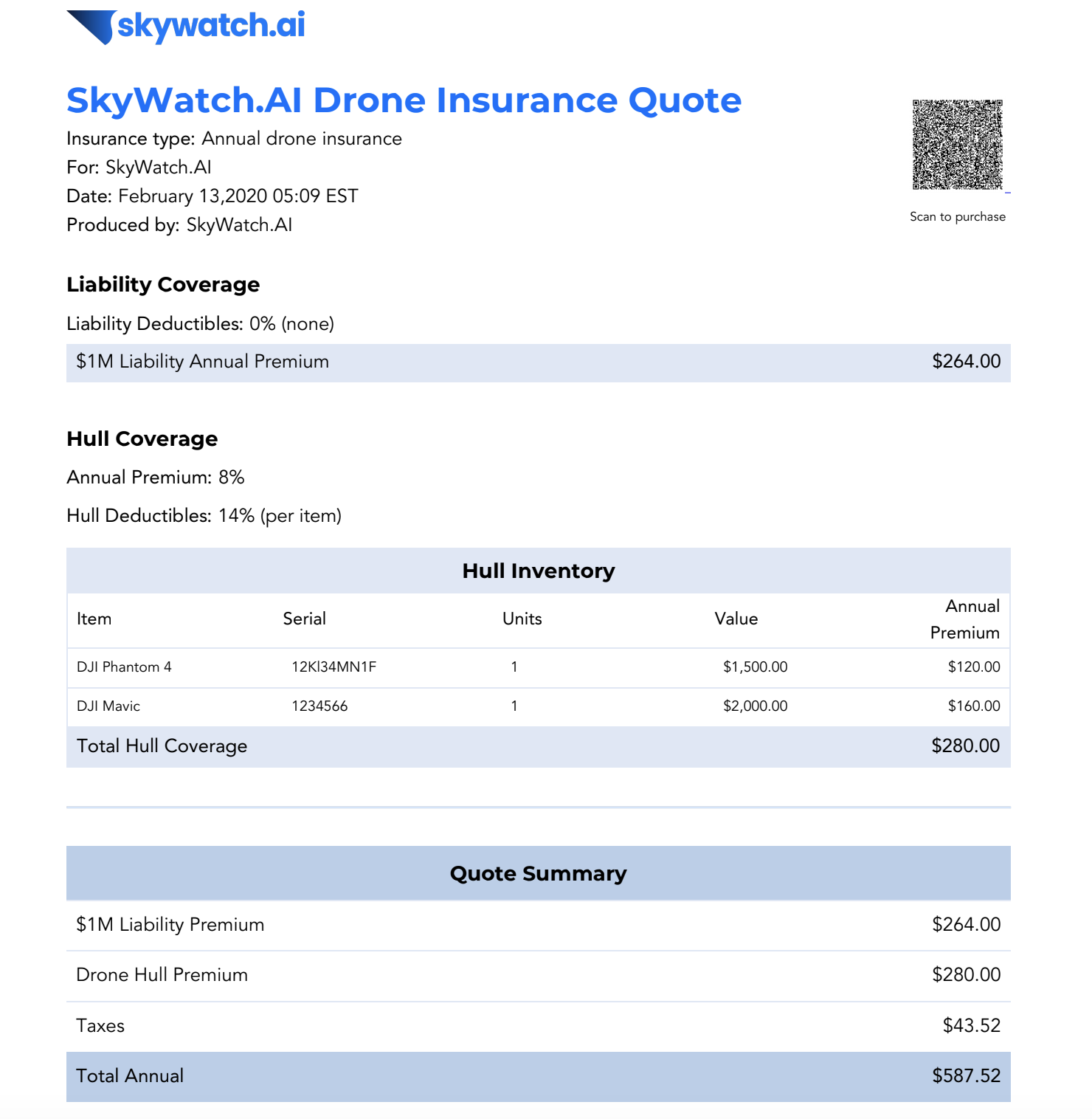 If you would like a personalized monthly or annual quote from our broker, please send an email to canada@skywatch.ai with your desired liability limit. To get an annual quote with hull insurance included, please also provide the insured value of your drone and/or equipment.