Pre-booking an insurance policy is a great way to make sure you come prepared for any job. Here is how it's done:
Step One:
Enter the Plan Your Flight Module and map out your intended flying space. Then press 'GO'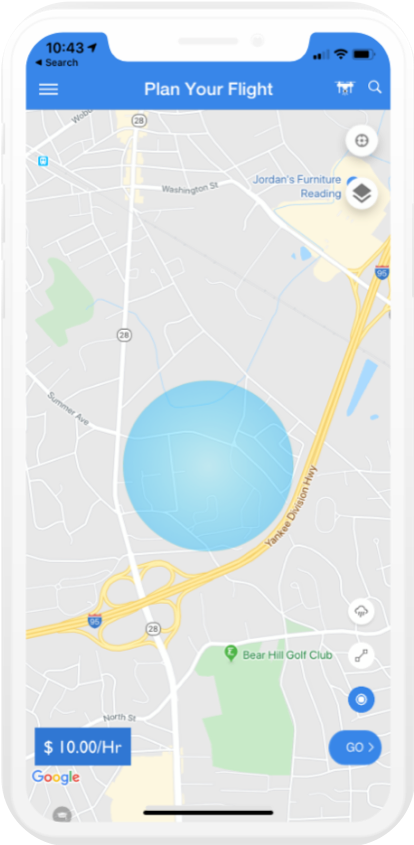 Step Two:
Under the Start section on the Insurance details screen you will see that 'Now!' is selected. This will active the insurance immediately.
Press Schedule to plan your insurance for a later date.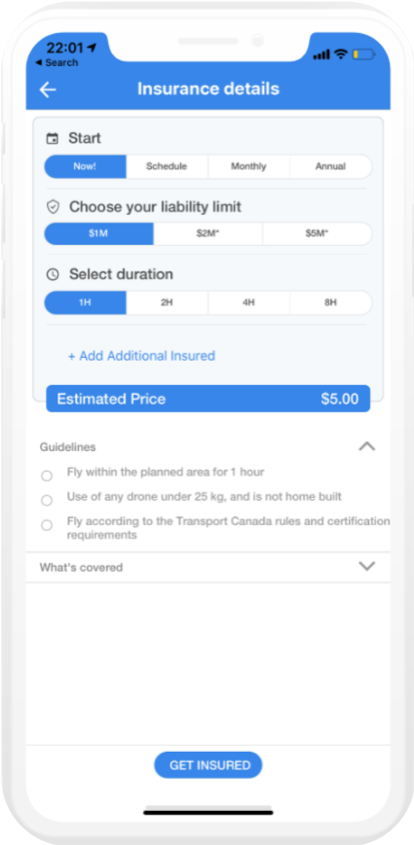 Step Three:
Pick a future date and start time for your insurance (at least 1 hour from current time). Press confirm to continue.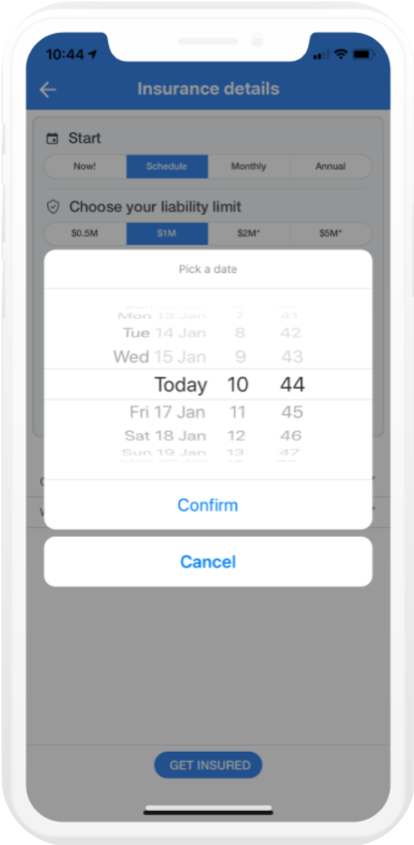 Step Four:
Press 'Get Insured' at the bottom of the screen to purchase the policy.
Upon confirmation, you will receive an email with your insurance details, as well as a guide in case you need to cancel.
Need any additional support?
Don't hesitate to contact our support team at support@skywatch.ai.